Sometimes our watch needs to do more than just make a statement. It seems nowadays, most watches are just set pieces to go along with our outfit. But with the advent of smartwatches, it seems that watches are set to make a comeback in the near future. Let's say a smartwatch does just a bit more than what you need your watch to do.
If you're someone who enjoys an active lifestyle, you need your watch to be rugged, water resistant, and comfortable. We present you the Seiko SSC081 Adventure-Solar watch.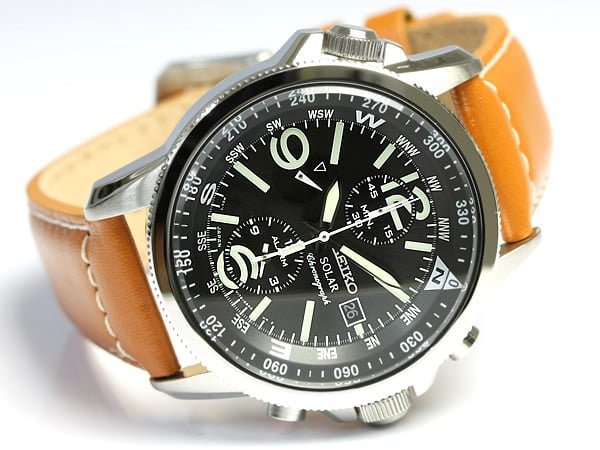 The SSC081 has an old familiar charm to it. It features Seiko's classic brown leather strap, which gives it the timeless appeal of many of our father's watches. The leather strap is made out of leather calfskin. It's a casual watch that looks good at work, and performs outdoors when we need it to the most.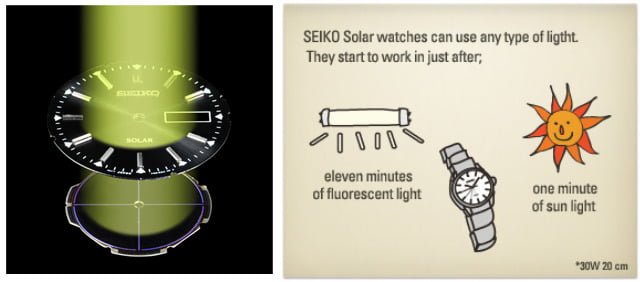 One of the greatest features of the watch itself comes from where it draws its power source – the sun. The SSC081 is solar powered, which means you'll never run into a situation where you'll inconveniently find your watch dead before you have to run into an important meeting.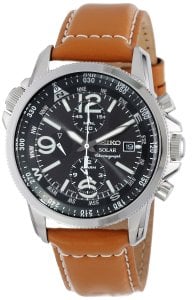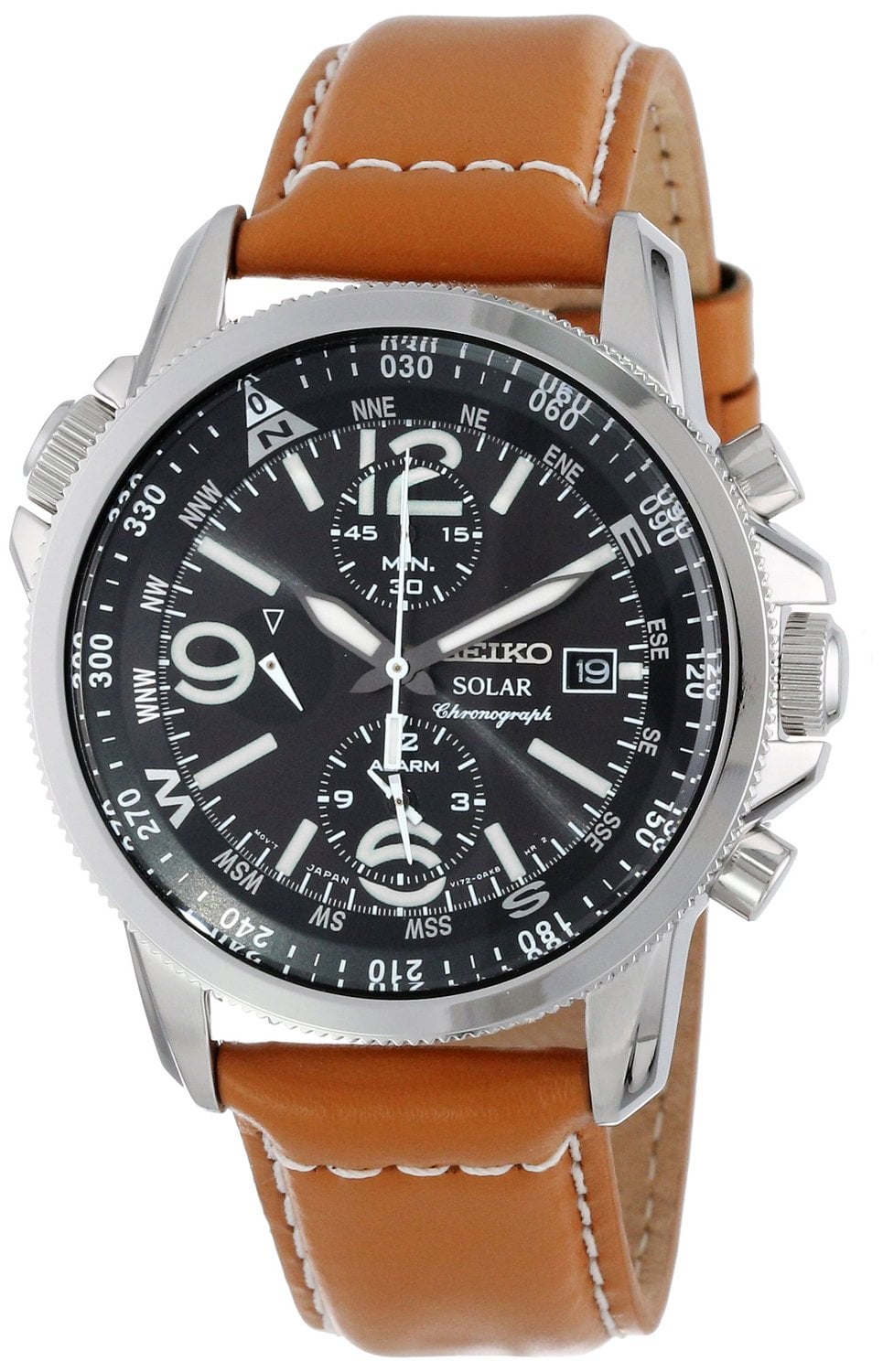 The watch itself is medium sized. Its case diameter is 41 millimeters, and it's about 13 millimeters thick. The leather strap is very comfortable and durable. It's 21 millimeters long and comes in a Men's Standard length. The watch's bezel is stainless steel, and it's stationary, so there is no further functionality to be had.
There are two buttons and two crowns. The main crown is used for setting the time and the date, while the crown located to the upper left is used to control the compass bezel. You'll notice that as you twist the bezel, it moves quite freely and doesn't click like some other watches.
The button on the upper right is used to control the chronograph, while the button located to the lower right is used to set and reset the chronograph and alarm. The alarm itself is great because the volume is set at just the right level to notify you when it's going off, but not be incredibly obnoxious.
The watch hands illuminate when in the dark, and the watch face itself is covered by protective hardlex crystal, which makes it incredibly sturdy and strong. And finally, the watch is water resistant up to about 330 feet (100m). This makes it ideal for typical water sports, swimming, kayaking, etc, but should not be used for diving. (Check out our article on Dive Watches )
Each feature of the watch, independently, is great, but when you combine them together you get the perfect watch for using outdoors. The overall look and feel of the watch is exactly what the name implies – classic. So if you're in the market for a solar powered watch the Seiko SSC081 is the one to get.
Last Updated: By Jonathan