Your watch is one of your most personal items of value. It can say a lot about what your style is, what your tastes are, what kind of status you have. It's become something so much more than just a tool that used to tell what time it is. Watches would be incredibly antiquated if that's all we used them for now days. Instead, we use most watches as fashion pieces. We use it to make a statement, look flashy, and possibly impress friends.
One of the strengths and weaknesses of watches in general is that there are just so many to choose from. Do you need a digital watch or analog? Do you want a smartwatch or a regular one? Does it need to have a stainless steel band? Should it be in gold? Is leather more comfortable to wear?
The Michael Kors MK5353 watch has a stainless steel bracelet strap along with a bucket closure that is deployable. The bezel that surrounds the watch face is adorned with pave clear crystals that are inset into the bezel itself.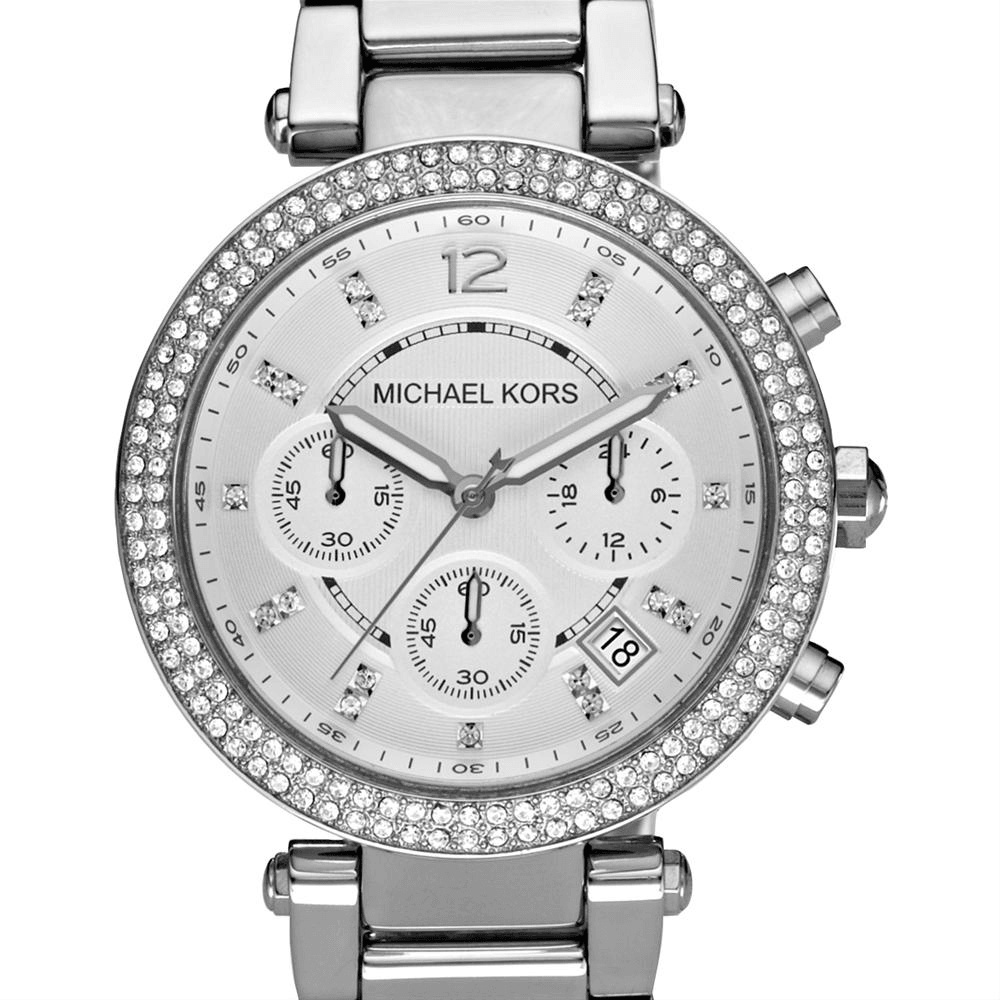 On the watch face, surrounding the actual clock, is a numeric ring. It comes equipped with three sub-dials and has three-hand movement as well. Along with these elegant features, the Parker Glitz watch has a date window and has stop watch functionality. The watch itself screams beauty, however it's not so flashy that it couldn't be worn for just about any occasion.
The reason we've picked the Parker Glitz watch is because of its general appeal. If you're afraid it might be a bit too big for your wrists, don't be. The watch is the perfect size to fit any wrist. The diameter of the case measures in at 39 millimeters, while the thickness is only 8 millimeters. The stainless steel band that comes with the watch is about 13 millimeters in width, and it comes in the typical woman's standard, length wise.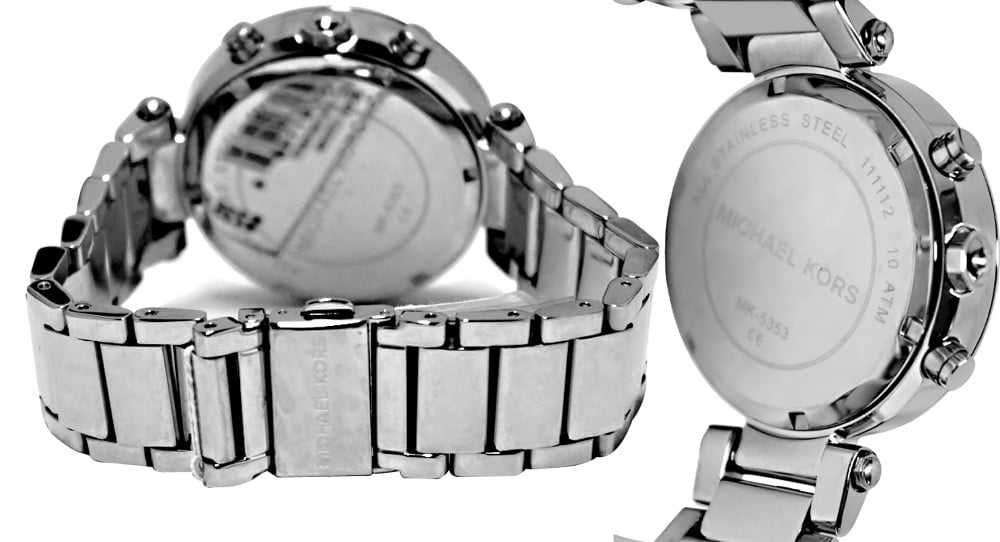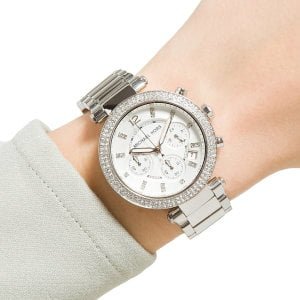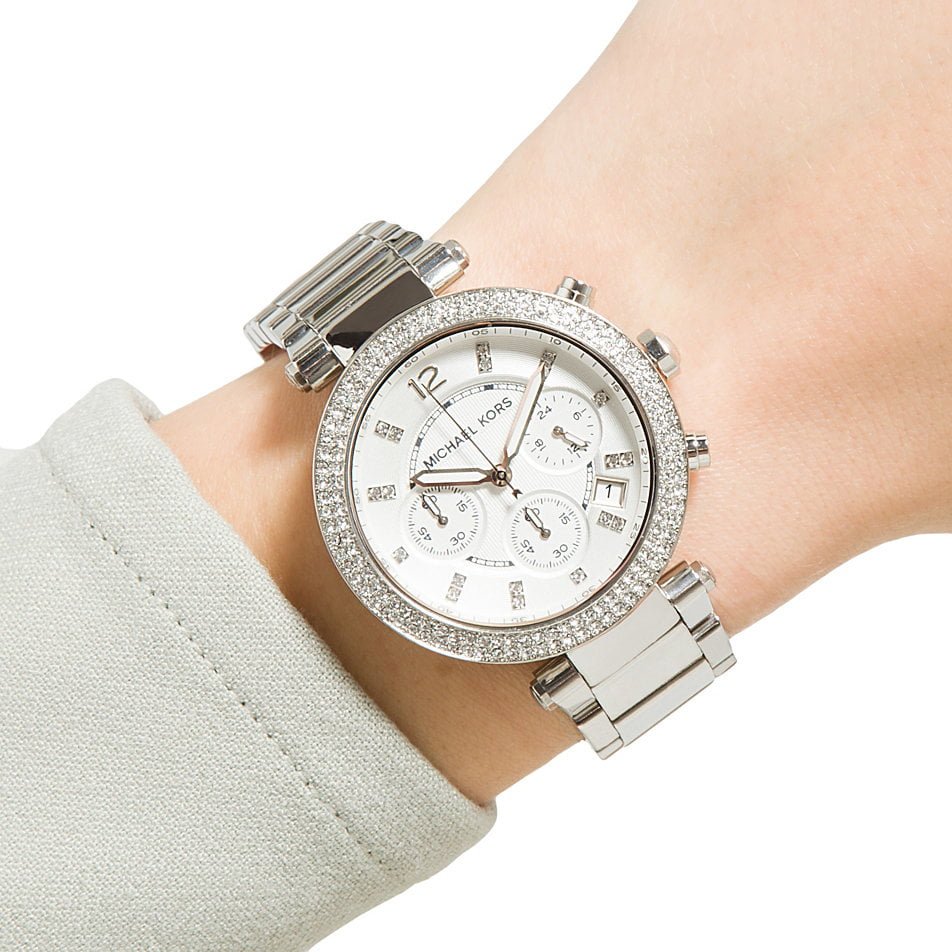 The Parker Glitz in silver has a timeless elegance to it that can't quite be placed. Unlike the same watch in the ceramic or gold colors, this watch gives off a more neutral appeal. It's still beautiful enough to stand out at an evening's formal dinner, but it's not so over the top that you couldn't wear it to work.
However, being made of stainless steel does mean it stands the chance of being scratched up during normal usage. So, if you plan on wearing it day-to-day, please make sure you remember to give it a good polish every week or two to maintain the watch's beauty.
Watches are a dime-a-dozen in this day in age. But the Michael Kors MK5353 watch is one that you're sure to be noticed with.
Also Read: Best Watch Brands for Women