Nordgreen started with a dream of a minimalistic watch brand that would bring luxury Scandinavian watches to the world. But the company's two founders didn't expect their dream to be funded in just two hours.
One of the top 10 Kickstarter projects ever in Europe in the fashion industry, Nordgreen was 200% funded in 24 hours and over 650% funded in the first seven days.
The funding kept pouring in. Nordgreen was featured on the world's top publications, raising over $250,000 and attracting the ex-CEO of Pandora and Carlsberg to the company's advisory board. Forbes has also listed the company's two founders in their 30 under 30 issue for 2019.
Where are Nordgreen Watches Made?
Based in Copenhagen, Nordgreen is not your typical watch brand.
Nordgreen watch prices allow for elegance and luxury at an affordable price. You can wear your watch to a gala, fancy dinner party or out to a sporting event. Nordgreen watches are elegant, strong, beautiful and can be worn for any occasion.
Jakob Wagner's Vision of Integrity and Simplicity Come to Life
The watch industry is highly competitive, but it's the attention to detail and luxury that has helped Nordgreen stand out from the competition. Jakob Wagner designs each watch, focusing on:
·         Functionality
·         Simplicity
·         Minimalism

Wagner, a famous Danish designer, keeps to the company's Danish roots and is just one part of the success that is Nordgreen. Wagner, who has collaborated with numerous brands in the past (including Alessi, Bang & Olufsen, Hay, Moroso and Cappellini), designs each watch with function and integrity of design in mind.
He follows a core principle: design is just right when it is the simple expression of an idea, achieving integrity when nothing else can be added or removed.
Men's and Women's Class Timepieces
Nordgreen has watches designed to suit your outfit. Every timepiece has interchangeable straps, allowing your timepiece to match every look perfectly. If your mood or personality changes, so does your strap. The customizable design allows for full control of personal expression.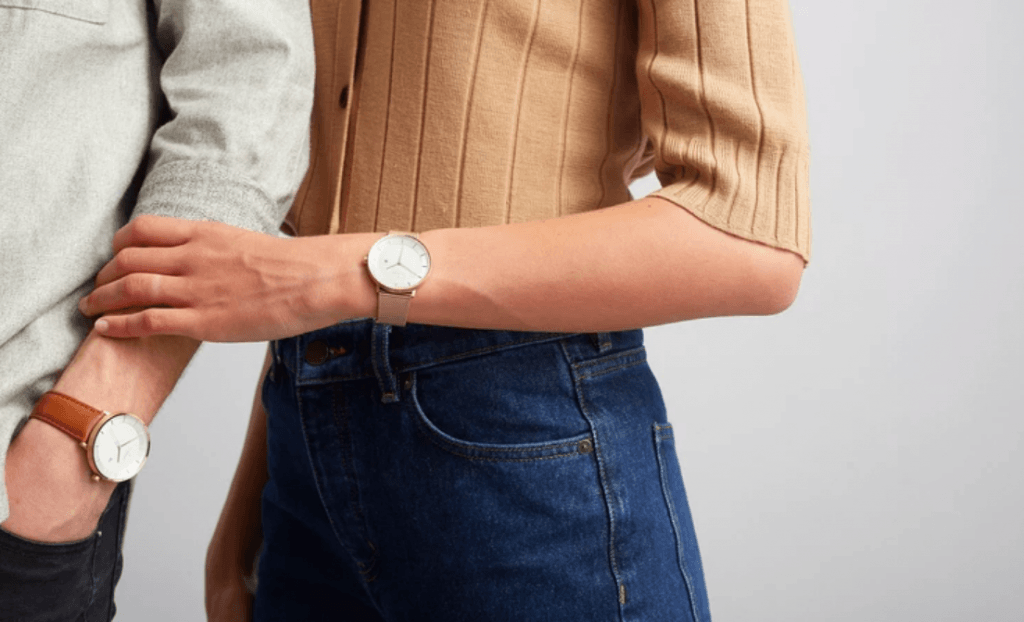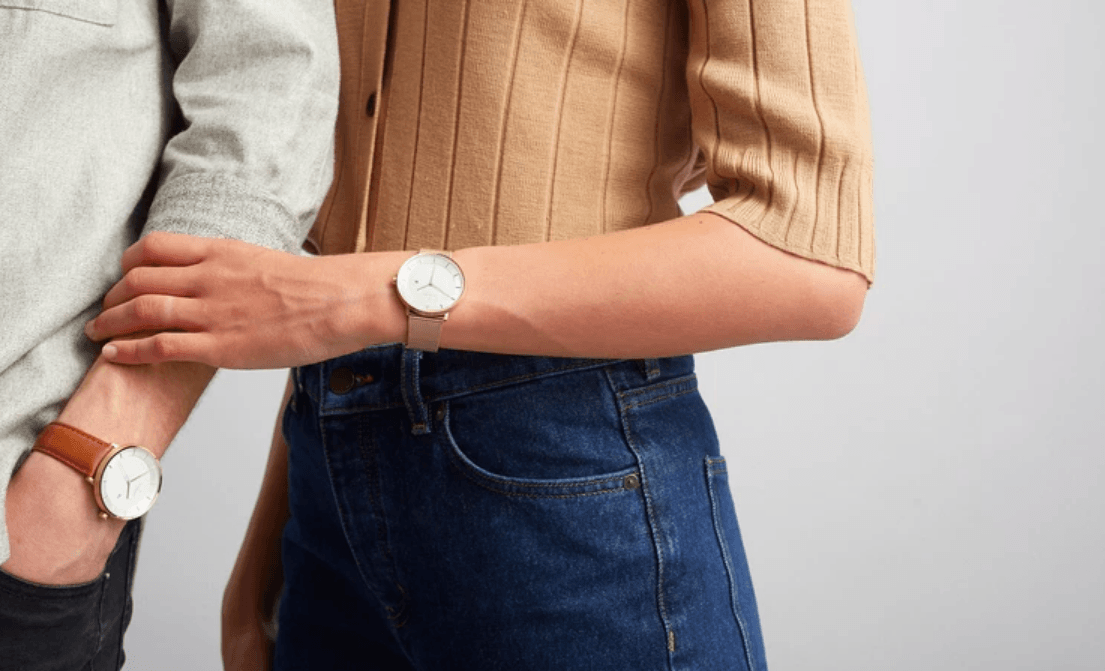 Nordgreen focuses on the connection made between each watch and wearer like no other brand in the world is able to replicate.
Materials are all sourced with sustainability and quality in mind. Customer service goes back to a time when companies actually cared about their products – not just their bottom lines.
When you purchase a watch from Nordgreen, you'll be happy to know that:
·         Nordgreen donates to 1 of 3 NGO's
·         Customers choose the NGO which their purchase helps fund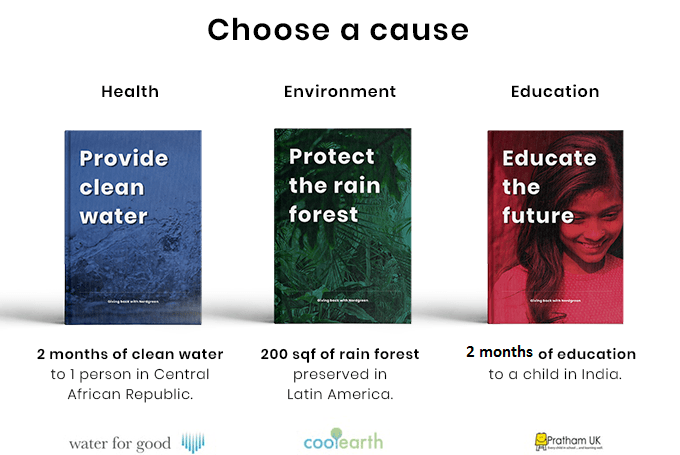 Classically simple yet elegant, each watch's serial number allows Nordgreen to track donations made with each watch purchase. The unfeasible has been made feasible, allowing for affordable, luxury watches that give back.
VIDEO | Nordgreen Giving Back Program
Sustainable and socially responsible, Nordgreen's values are reflected in the Giving Back Programme. The three NGO's which customers can choose among, empower the customer to provide one of the following:
1.      Preservation for 200 sq. ft. of Latin America's rain forest
2.      Supply 2 months of education to India's children
3.      Supply 2 months of water to Central African children
Every watch is made with pride and purpose. Nordgreen has formed partnerships with sustainable manufacturers, and all packaging is recyclable.
Nordgreen's an ethical company that sticks closely to their Danish roots and principles, but how are the company's luxury watches?
---
Women's Native Nordgreen Watches Review


A Nordgreen best-selling watch, Native is a brilliant line of watches that are all about balance. The Native line adheres to the secret of a happy life: balance. Balance goes back to the roots of elegance with a classic look that also has the distinct modern style.
When you choose Native, you're choosing an elevated design with a rounded case that features:
·         Rounded lugs
·         Minute marks in subtle greys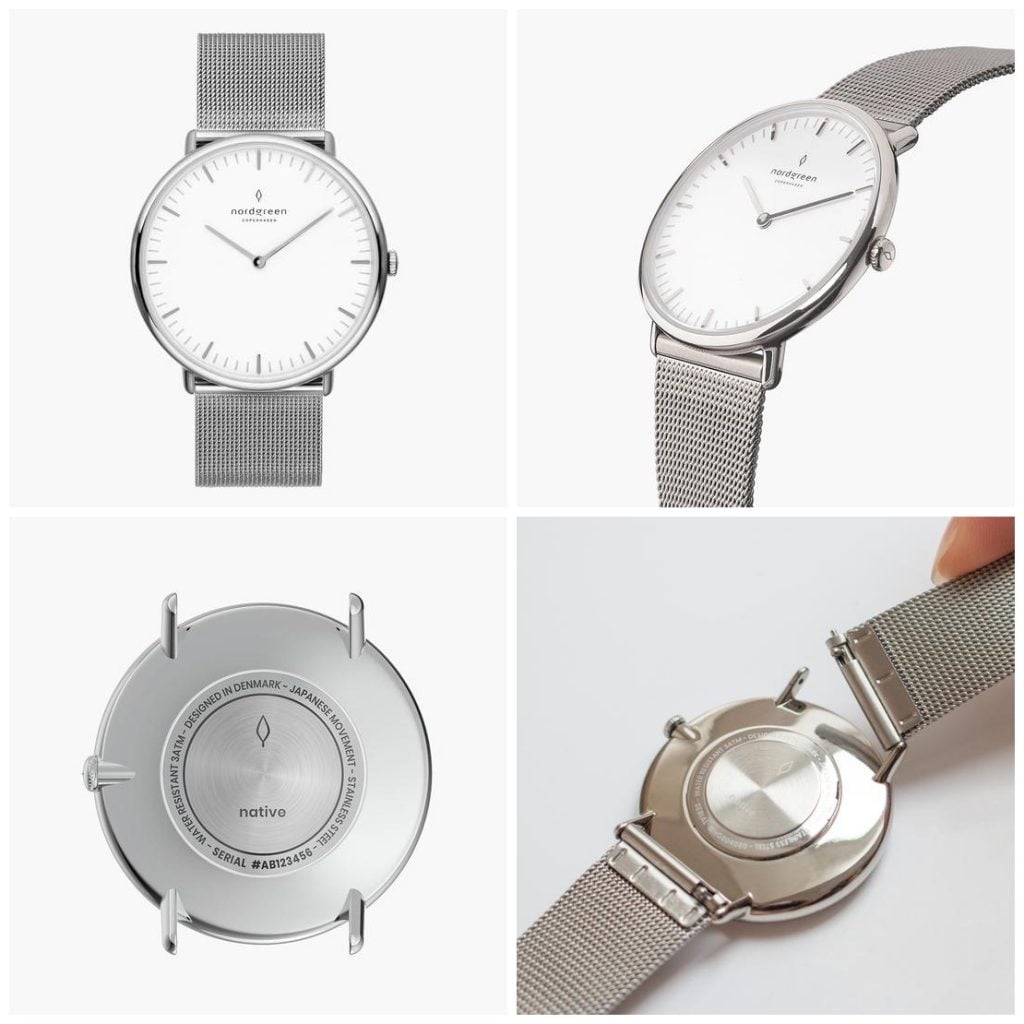 The watch is just 6.38 mm / 7.34 mm thick with a width of 36 mm / 40 mm. Japanese quartz is used for the piece's movement and the strap is 18 mm / 20 mm wide. The strap is made of a mesh material and offers an interchangeable design, allowing you to match your watch strap with any outfit you wear.
Rain resistant, the Native has up to 3 ATM resistance.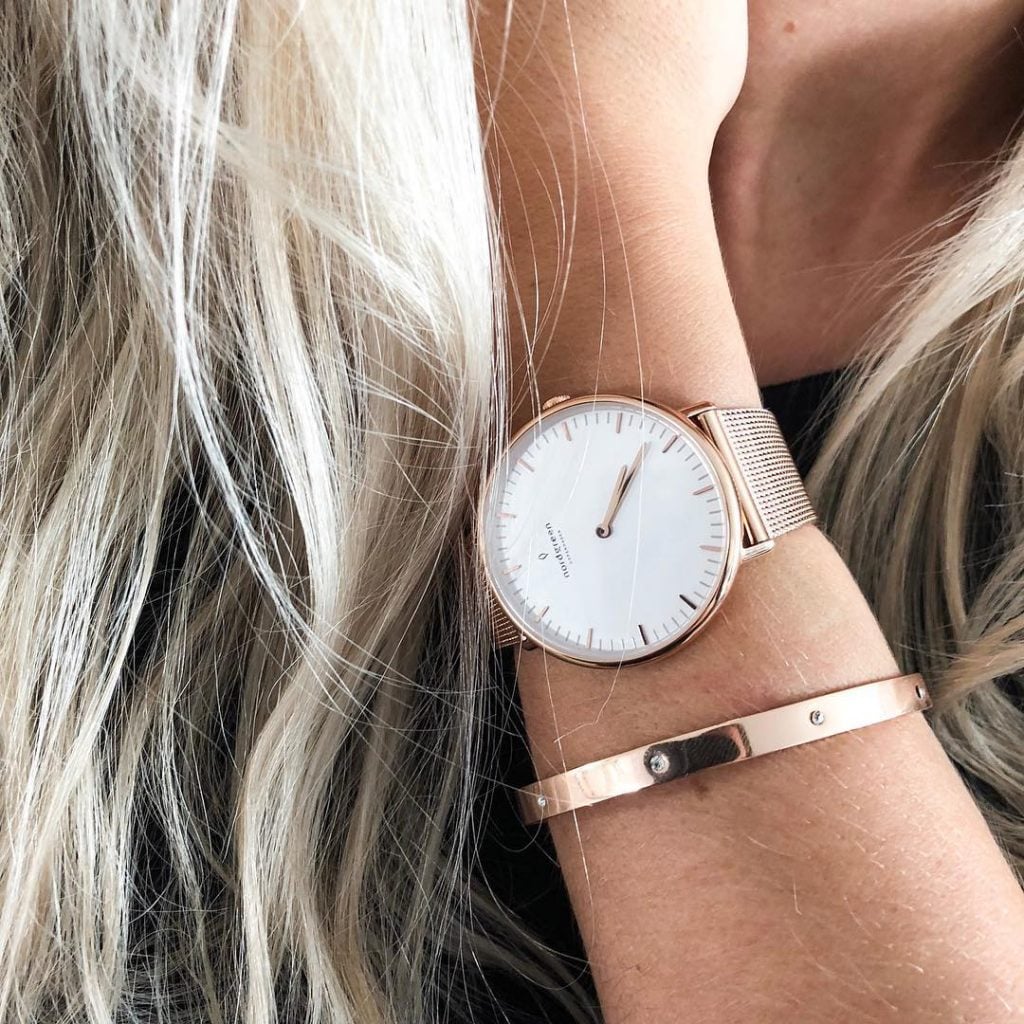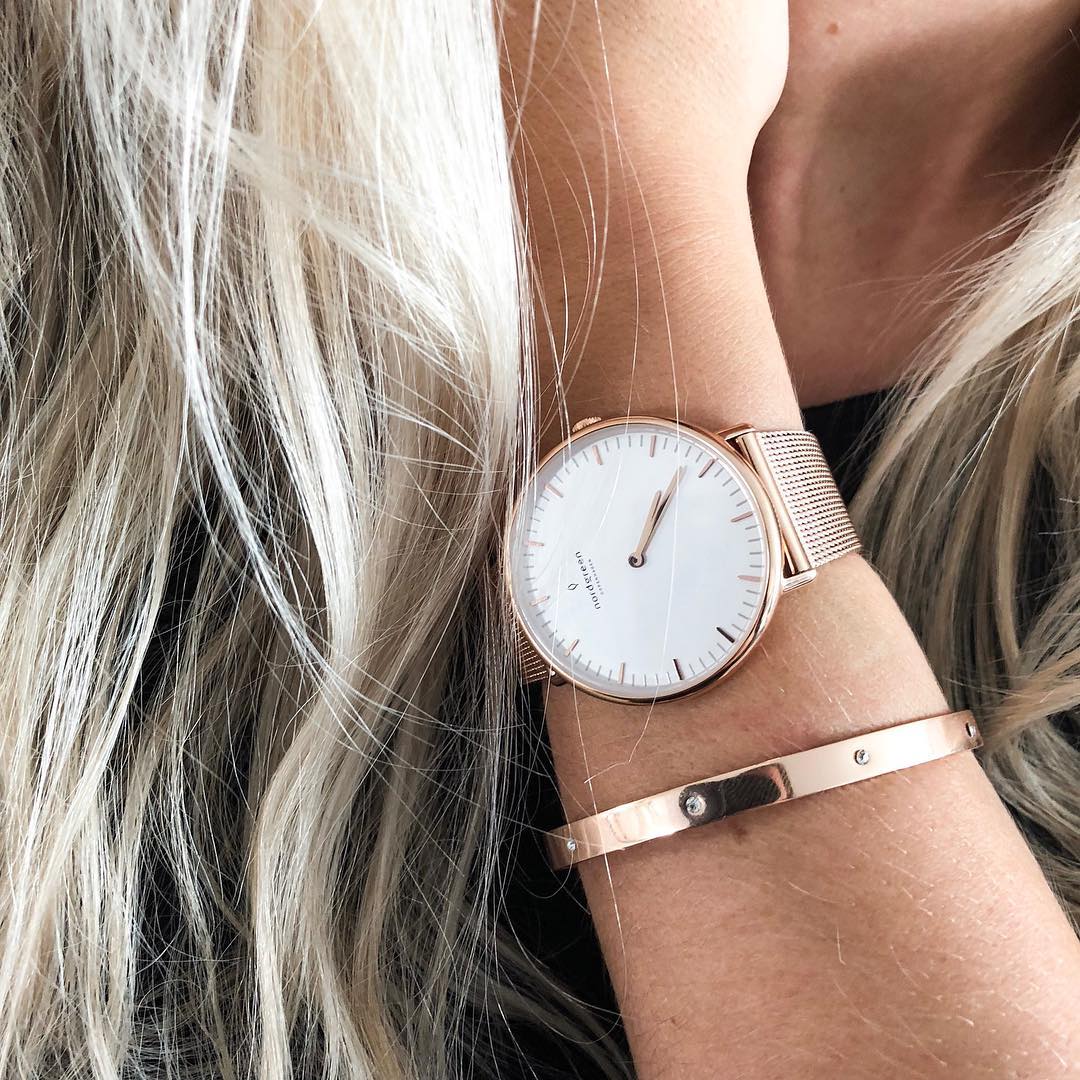 The watch case is made of 316L stainless steel, the second most common form of stainless steel. Compared to 304 stainless steel, the 316L stainless steel offers better corrosion resistance and maintains a beautiful shine.
Click here to start tracking time the Native way.

---
Men's Philosopher Watch Review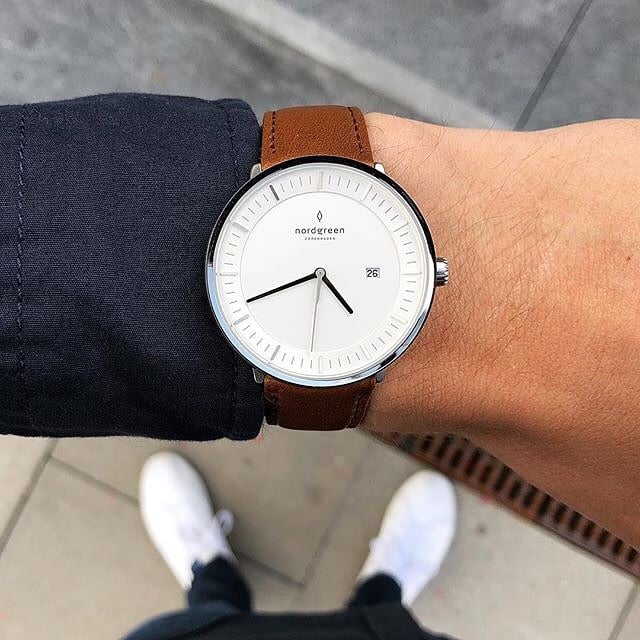 Philosopher is another brilliant series of watches, but this series is geared towards men. Every bit as elegant as it is beautiful, Philosopher comes in a conical shaped case that overshadows the face of the watch.
Asymmetric, the second hand stands out to provide a beautiful, sleek way to tell time.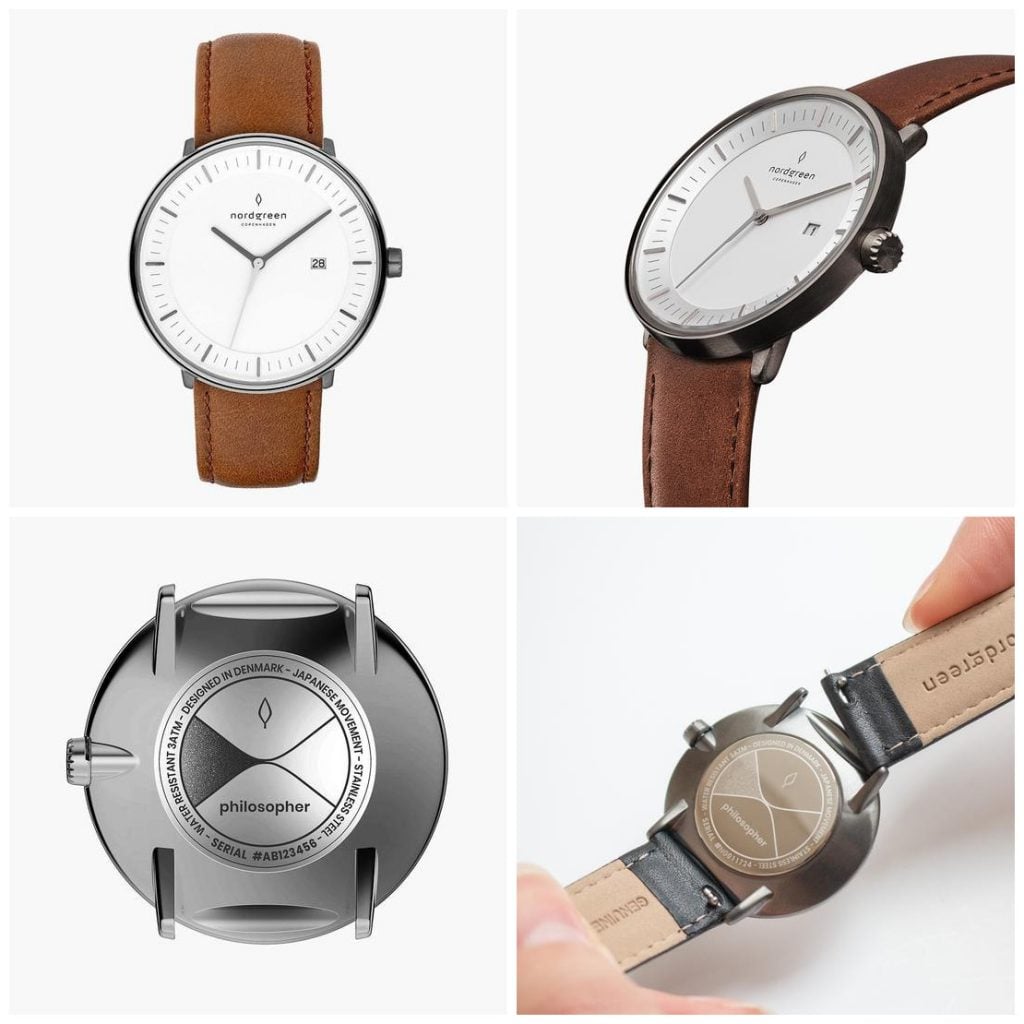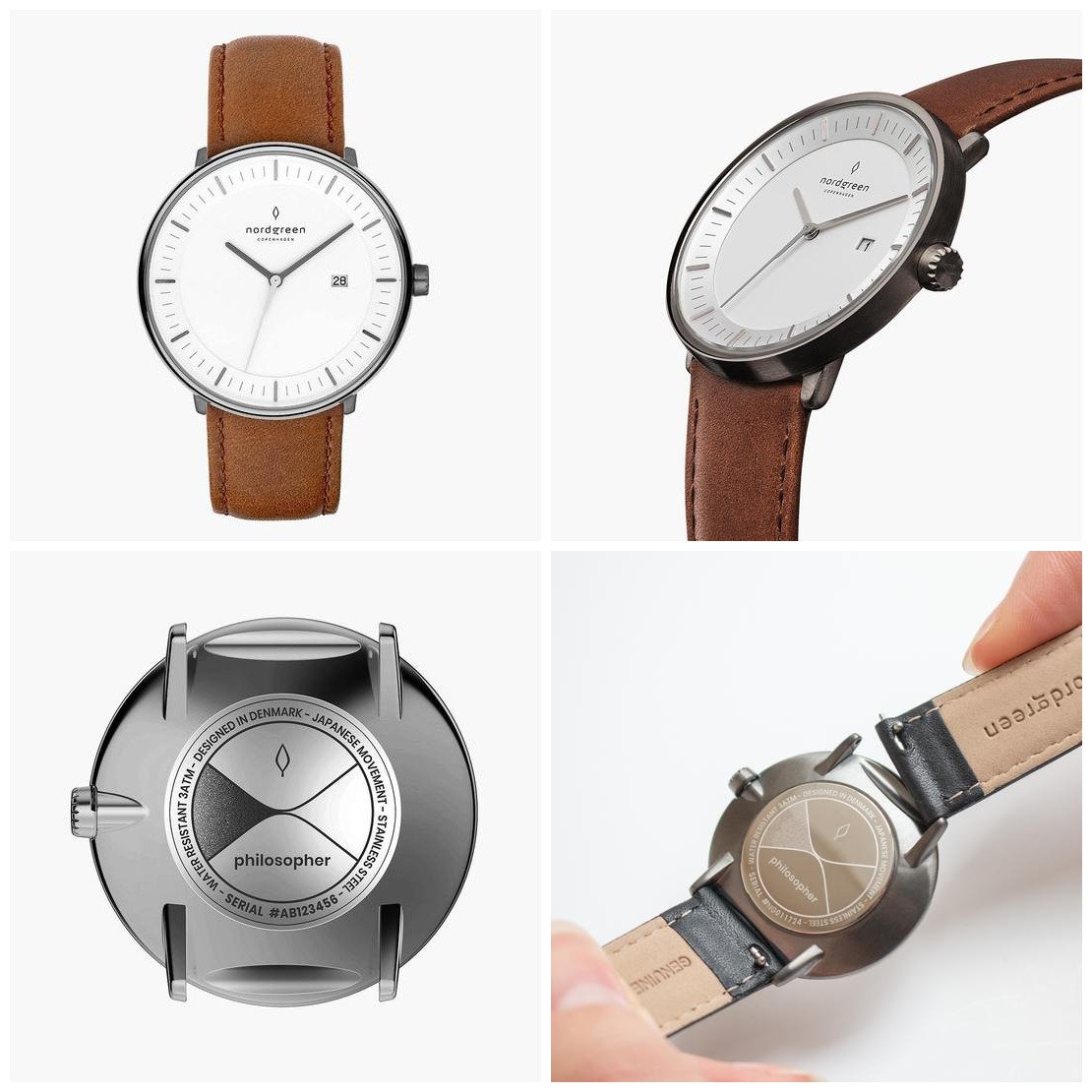 A cleaned, brushed look and lugs provide the finishing touches on the Philosopher and can also be customized with interchangeable straps.
The watch case has a thickness of 7.2 mm / 7.84 mm with a case width of 36 mm / 40 mm. Gun metal is the case color of choice, and 316L stainless steel is used to provide strength and durability to the watch case.
VIDEO | Story behind the Nordgreen Philosopher
Japanese quartz is used for the movement of the watch, and the strap comes in one of two elegant widths: 18 mm / 20mm.
Rain resistance is offered with up to 3 ATM resistance provided.
Click here to start tracking time like a Philosopher.

---
Delivery is included in every price, so you're never caught by surprise when making your order. Delivery takes 2 to 5 business days, and all shipping details are emailed to you the moment you order. Nordgreen even tells you when you can expect delivery, so you always know when your new, timeless timepiece will arrive.
Customer service is always waiting to help customers, answer your questions and sort out any issues that you may have with shipping.
If you're not satisfied with your order, you have 14 days from the date of delivery to send your watch back for a full refund. There's an exchange program if you want to exchange your new watch or strap for a different product.
Committed to excellence and the highest quality in the industry, Nordgreen offers a 24-month warranty from the date of purchase. If you have any issues with your watch, contact customer service and they'll sort it out.