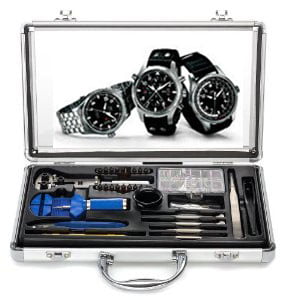 Using the right watch battery replacement tool can make for easy and speedy changing of watch batteries. People often spend way too much of time changing watch batteries when the watch replacement kit they are using are not the right set of tools for the kind of watch they are attempting to change to the battery. In this article, you will learn about the right set of tools required for speedy and precise changing of your valued watch batteries.
Case holding vise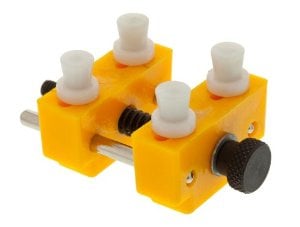 Watch case holding vise comes in handy for holding your watch case in place firmly when carrying out watch repair. It is a simple yet powerful tool that helps hold your watch tight when attempting to open up the watch case for either a new battery replacement or any other mechanical checkup.
Case knife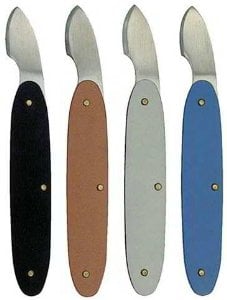 This is primarily used in prying open the lid of your watch case.
Fine-point tweezers
Used in picking and moving small components of watch parts around within the watch casing. It can be used in picking out the loosed screws from the watch case as well.
Plastic tweezers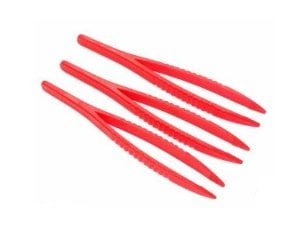 These are non-conductive and non-magnetize tweezers for picking out dead watch batteries. They are the perfect tool for handling watch batteries as its not magnetizing.
Small screw driver
This can be used where the fin-point tweezers are not readily available.
EWB-I Battery tester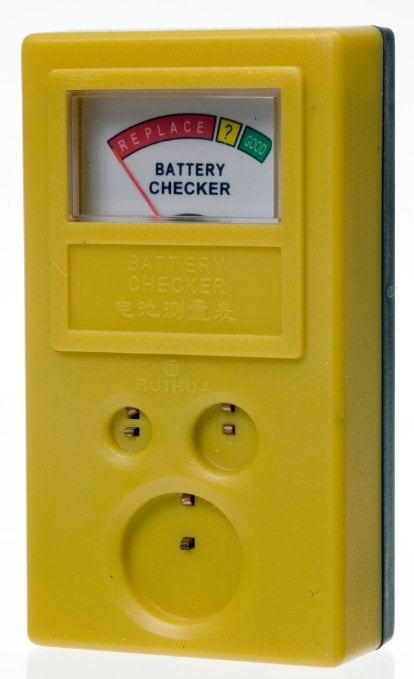 A very simple yet useful tool for testing miniature silver, MnO2, and lithium batteries for watch and calculator applications.
Watch closing hand press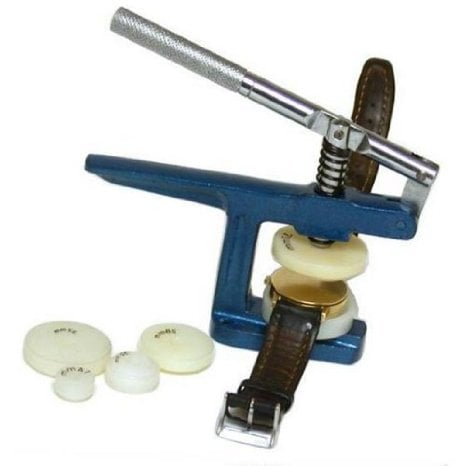 Used in tightly closing the watch case lid without leaving any physical scratch on the watch casing once the battery has been successfully replaced. Usually it comes in 6 different dials for different kinds of watch sizes.
 Case wrench
For opening watch case back when performing watch battery replacement Watch closing hand press and
Polishing cloth
 This is used after the replacement of the battery has been completed for cleaning the watch from dust and dirt.