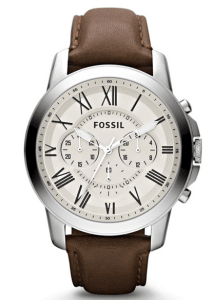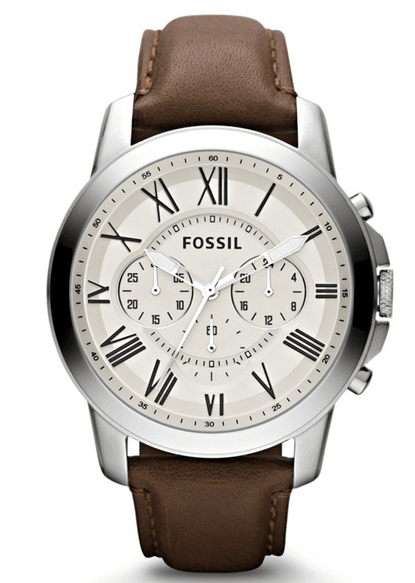 Fossil is an amazing timepiece company which provides top quality products. Their watches make excellent gifts and look classy and professional.
The Fossil FS4735 Grant Brown Leather watch is just one of their wonderful timepieces, it has a classy brown leather band that secures the watch comfortably to your wrist, and a classic face with roman numerals on a beige background inspired by its vintage predecessors.
---
Features
The Fossil FS4735 isn't just beautiful to look at, it has many different features that make it the great timepiece that it is. It features Quartz movement, a stainless steel casing, chronograph movement, and is water resistant up to 165 feet or 50 meters. There are other bonuses to this amazing work of art and modern feel as well as the 11-year warranty.
• Stainless Steel Casing
• Chronograph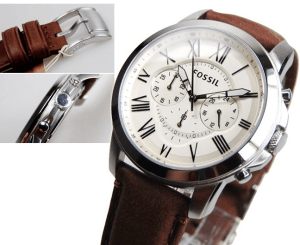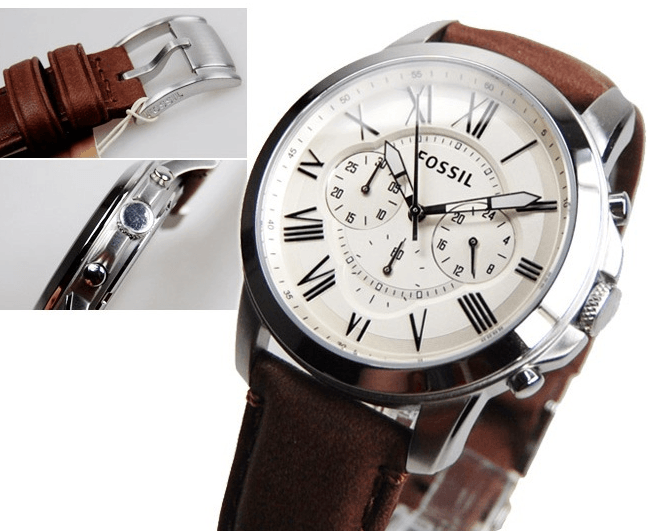 • Stop Watch
• Second Hand
• Buckle Clasp
• Analog Quartz
• Resistant to Water up to 165 Feet
• Resistant to Water Pressure up to 50 bar
• Stationary Bezel Function
• Leather Calfskin Band
• 11-year Warranty
---
Pros
People fall in love with this classic timepiece because of the beige face and brown strap, which are paired beautifully, however once they receive this piece after ordering they see the wonderful craftsmanship that has been used to create this work of art.
One customer fell in love with the way the watch looked and once he had received it says the band was soft yet sturdy, and the brushed stainless steel around the sides makes a beautiful contrast to the stainless steel that surrounds the face of the timepiece. He continues to say that the time is extremely easy to read and the chronograph makes a nice touch, the watch doesn't weigh much, but seems extremely solid which provides the impression that it should last for many years to come.
Another customer says he was impressed by the packaging, upon receiving his timepiece he noticed that it was shipped in a classic Fossil metal box and was delicately packaged for safe shipping. He feels the piece exudes vintage elegance with a modern feel which he loves.
• Shipped in a Fossil metal box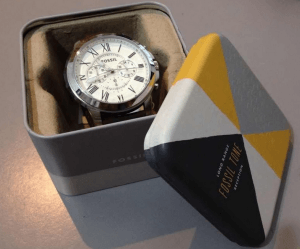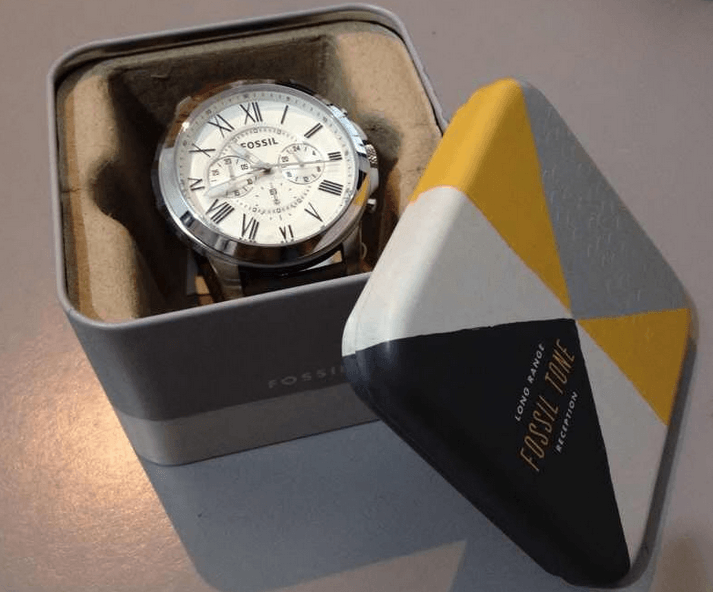 • Soft yet sturdy band
• Elegant yet modern appearance
• Easy to read dials
• Goes with everything
• Great for all occasions
• Nice size
• Makes an excellent gift
• Noticeably excellent detail and craftsmanship
• Interchangeable wrist strap
---
Cons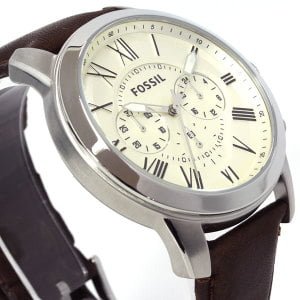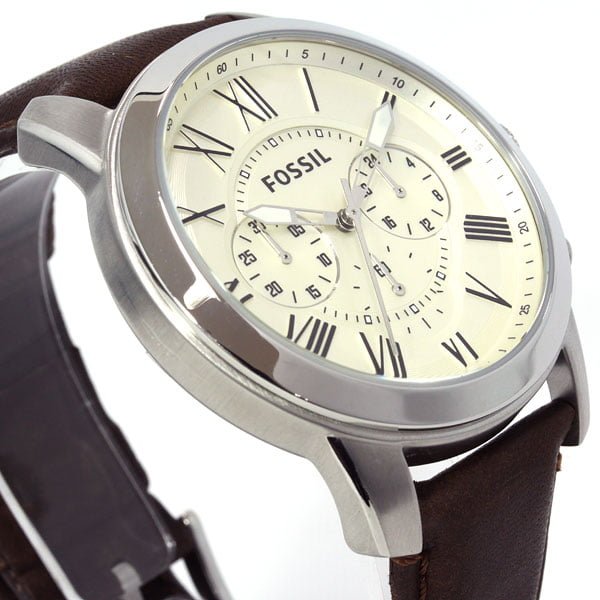 Just like every other product, the Fossil FS4735 has a few bad reviews. A few people have had problems with the watch breaking within the first four months that they owned this watch, while others returned it due to troubles reading the time upon first glance.
One customer said his watch broke while he was typing at his desk, he doesn't go into detail, but he mentions that Fossil refused to replace it. Another customer said that his piece broke within 4 months of light use as well, he explains that the second hand and stern stopped working, however the company he purchased it from refused to repair or replace it.
• Few instances of breaking within 4 months
• Hard to read at first glance
• Face and Hands are close to the same color
• Faces of the timers are too small
---
Conclusion
If you are looking for a watch that is going to suit any occasion that is sturdy to last through the test of time, the Fossil FS4735 is still highly recommended and loved by those who have had it last. It is suggested to read through what the warranty covers, and to go right to Fossil with repairs and replacements rather than through whomever you purchase it through.
The Fossil website explains that the warranty covers the hands, dial, and watch movements. If for some reason your timepiece proves to be defective, Fossil will repair or replace your piece for free at the discretion of the Metro Service Center, although a return shipping and handling fee applies to all warranty services. You can find more warranty information on the Fossil Website. However, the Fossil FS4735 is worth the investment to have a high quality watch from an amazing company that takes pride in its products.