For some people, a watch is simply a watch. Some might use it as a tool for use while camping, fishing, etc, but most use it to complete their favorite outfit. The Seiko SNA411, might not be a match for those people, but if you need one that tells time, is water resistant, and even does math then this is the best chronograph watch for you .
At its core the SNA411 does basically what any other chronograph watch does. Where it shines is that it has so many additional features that are comparable to what's found in the top watch brands for men. But let's start with the measurements first.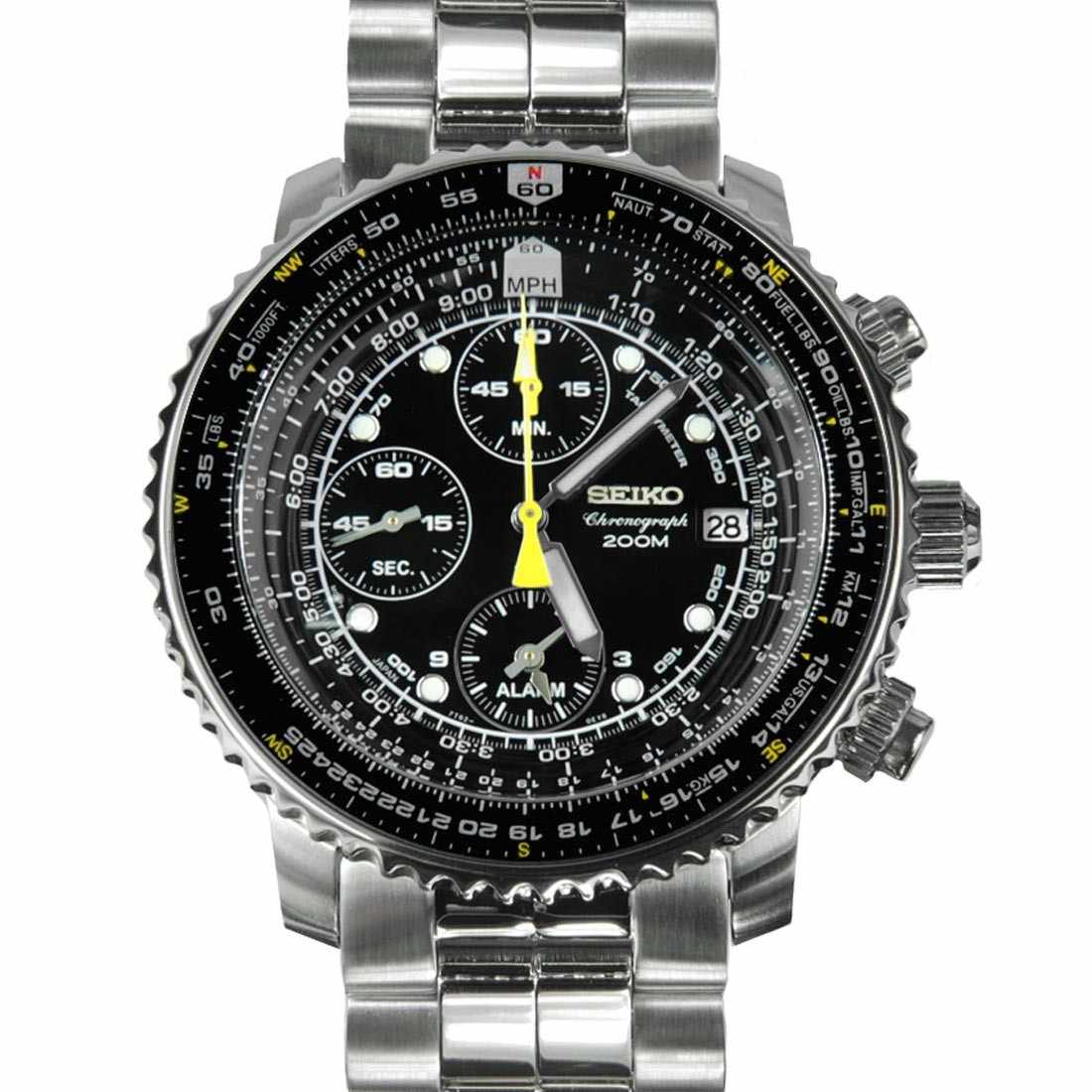 The made in USA SNA411 is a decently sized watch. The diameter of the case comes in at around 44 millimeters, and is about 13 millimeters thick. The band is made out of stainless steel. It's typical Men's Standard in length and is 21 millimeters wide. So it's got big features packed into a regular sized package.
The watch looks great. The stainless steel band gives it a modern, but timeless look and feel. No matter if you're going to a formal dinner or sitting in your office, the Seiko SNA411 is going to look good on your wrist regardless.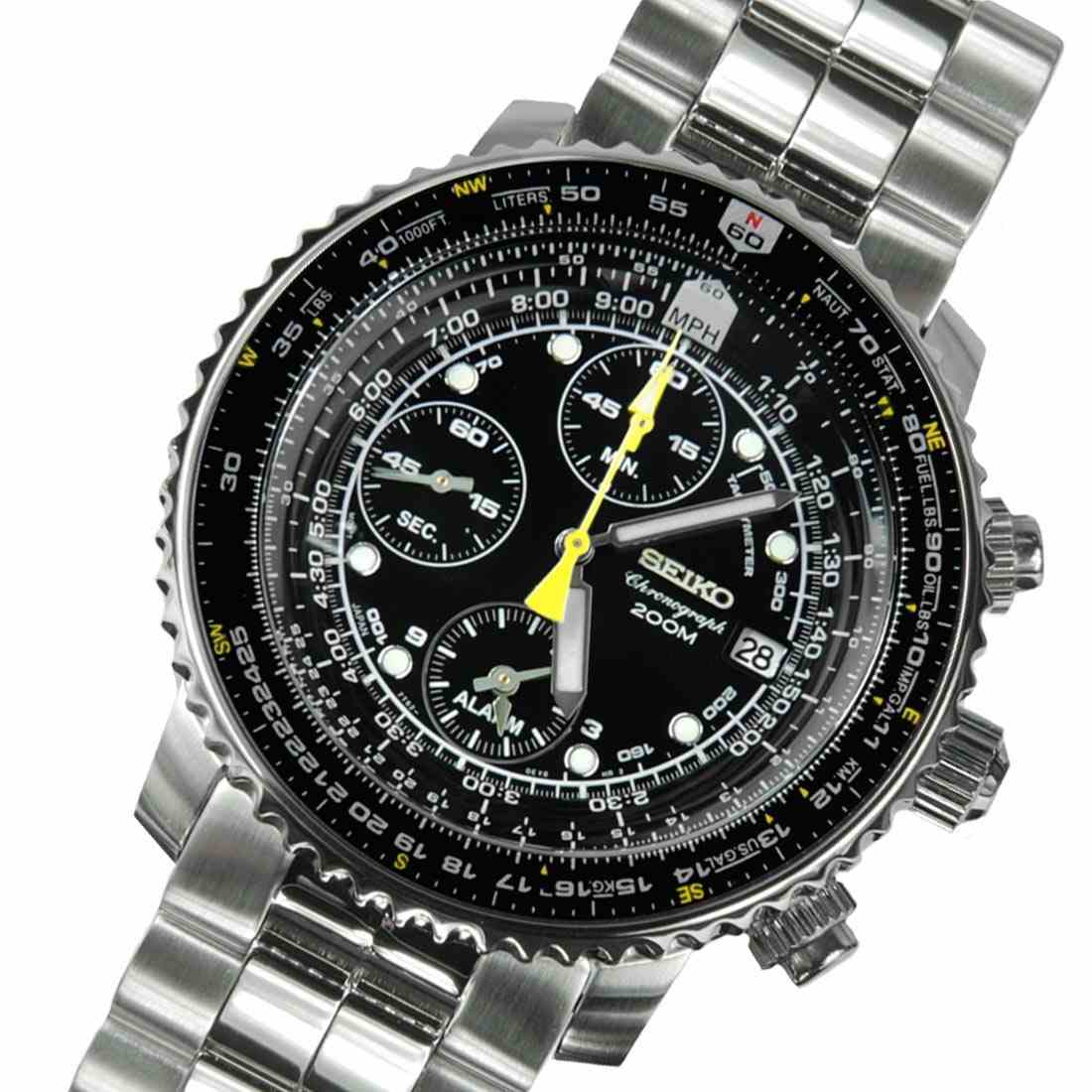 The watch face is protected by Hardlex crystal, which means it's not going to get scratched or crack on you unless under incredibly intense pressure. Below the Hardlex crystal lies the watch face itself. It's black with three black dials that are all luminous.
On the watch is the date window located at the three o'clock position along with 3 sub-dials. The stopwatch functionality allows you to measure up to an hour in ⅕-second increments. The alarm is fitted with one two-hand sub-dial, and uses a 12 hour basis. This also doubles as an international clock, with each hand indicating the time in a different time zone.
The bezel is stainless steel and is allows for bi-directional rotating, which is used for any type of calculations you might need, such as multiplication, division, and conversions.
The Seiko SNA411 is so much more than just a watch. It's almost like having a beautiful calculator wrapped around your wrist. The pictures of the watch itself don't do it justice. It's definitely one you have to see in person to truly enjoy. For instance, the watch face in the picture seems static, but the display is fascinating in that it almost seems like you're looking down into the watch. Almost as if you were looking into a stadium from just above it.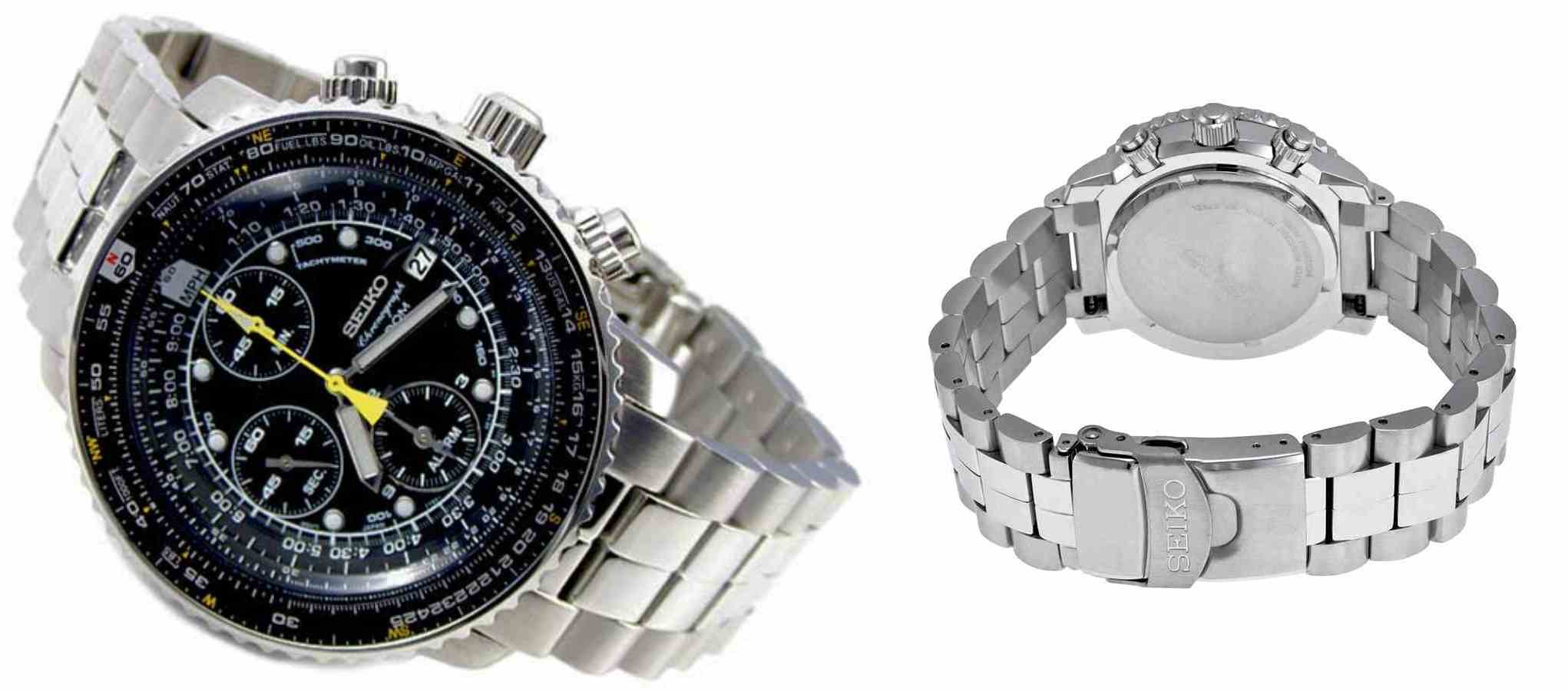 Many of the core functions of the watch are popular in much more high end watches, such as the Breitling Navitimer. The Seiko SNA411 offers the same features wrapped in a beautiful package, but for literally a fraction of the cost. If you need a chronograph watch that matches its function with form, then the Seiko SNA411 is the one for you.