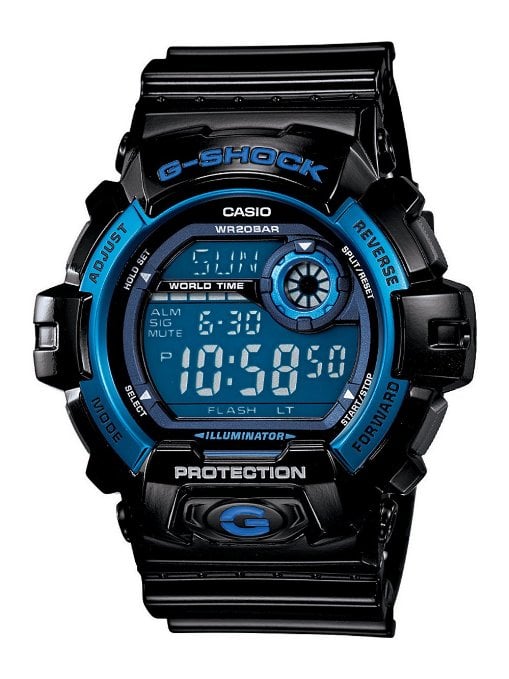 Casio 8900 G-8900A-1 g shock x large is a cool sport watch for everyday usage especially for those that work in warehouses. Sleek in appearance, yet very durable and capable of absorbing all the abuse and shocks that maybe thrown its way. It is packed with great features that makes keeping to appointments easy and convenient. The five different alarms the watch comes with including the count-down timer allows you to set five different alarms for different appointments independently.
The g shock x large Casio sport watch is so sleek, comfortable on the wrist and equipped with great functionaries such that one would mistake it for one those James bond watches.
Without much fiddling, the watch is quite easy to configure for first time use. Its blue back-light makes reading time even in a poorly light or completely dark room easy. Although some of the digit lighting on the watch maybe a little faint to see.
All in all, it is an attractive watch with an awesome design. For those that need a rugged water resistant sport watch for monitoring their workout time in the gym, the  g shock x large Casio 8900 G-8900A-1 Men's watch is a perfect choice.