Women's watches are huge fashion accessories. They're often talked about, admired, and envied upon. However, each watch is a personal timepiece that can't just be beautiful, it also has to match every occasion. The watch we have today is Anne Klein's perfect mixture of both beauty and subtlety.
Anne Klein is one of the leading brand names in women's fashion. It has over 35 years of great experience offering loyal customers superb customer service and beautiful products. So, it should come to no one's surprise that an Anne Klein watch has made it on our best watch for the money list.
Anne Klein Women's AK1018BKBK
The Anne Klein Wome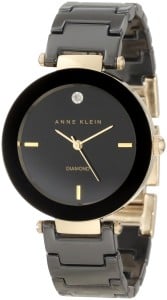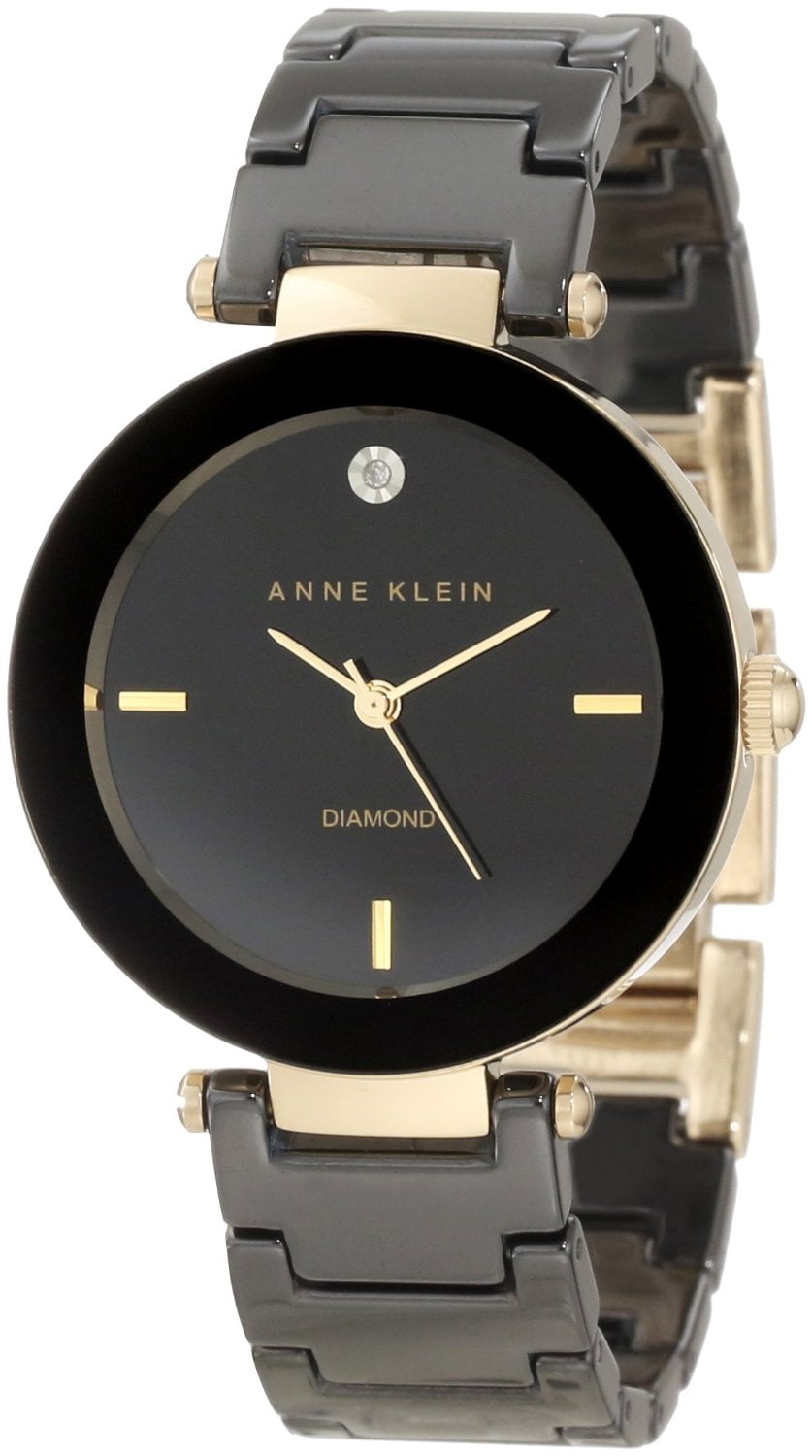 n's AK/1018BKBK is the very essence of beauty. It's a ceramic watch that is richly covered in a bold black tone. It's feminine sophistication encased in its simplest form, and this watch is its brilliant example. The band of the watch is made out of ceramic and measures in at 16 millimeters wide. The case diameter is 30 millimeters wide while it's just 8 millimeters thick. This makes the watch a great fit for a woman's wrist of just about any size.
The watch features a round watch face with a three-hand time dial. Each hand is gold, and there are three polished gold tone markers at the three, six, and nine o'clock positions. The twelve o'clock position is marked by a beautiful diamond The diamond itself is conflict free and 1.0 millimeter certified. Covering the dial is mineral crystal, which should prevent it from scratching easily.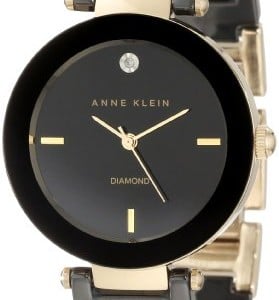 The bezel of the watch is also black ceramic. It's a bit on the thicker sized considering there are no diamonds, patterns, or other decorations, but it helps keeps the same theme of design overall throughout the watch. The bezel stays stationary, however, so there is no added functionality to speak of.
Each link of the watch band is ceramic, and you're able to change the size of the band up to a ½ inch without removing any of them. Connecting the band to the watch face are two gold links. The clasp closure is also a gold tone.
With the limited functionality of the watch, you can tell that Anne Klein meant for this to be a staple timepiece for your normal attire. The watch itself isn't adorned by rows of diamonds, and the little bit of gold that is on the watch is muted by the vast amounts of black ceramic. That's certainly not to say the watch isn't beautiful, however.


This piece is perfect for wearing during literally every occasion. The black is broken up by the gold accents, so even while not flashy, it offers a classy appeal for use with formal dining attire. It's a sleek and stylish look that is sure to go with every outfit.
This Anne Klein watch offers the perfect compromise of elegance and practicality. Its general appeal is why it's ranked the best watch for the money on our list.