If you've been searching for exactly the kind of classy watch that remains squarely designed for women but still shows off a bit of that "chunky, masculine look" that is so popular in women's timepieces today, you'll fall in love with this particular piece.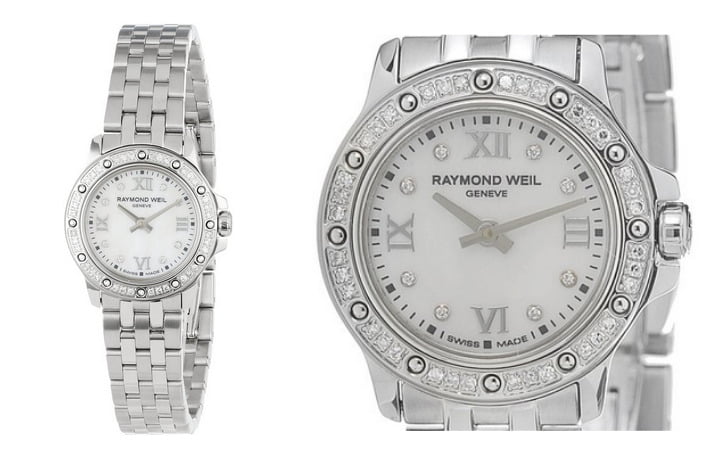 Absolutely stunning in all aspects, this is the kind of unparalleled luxury that Raymond Weil has become known for all over the world. The moment that you slip this timepiece onto your wrist is the moment that you instantly elevate your look, your elegance, and your overall confidence level – it's just that kind of transformative piece that you won't want to miss out!
Build quality
The build quality of this piece is absolutely second to none.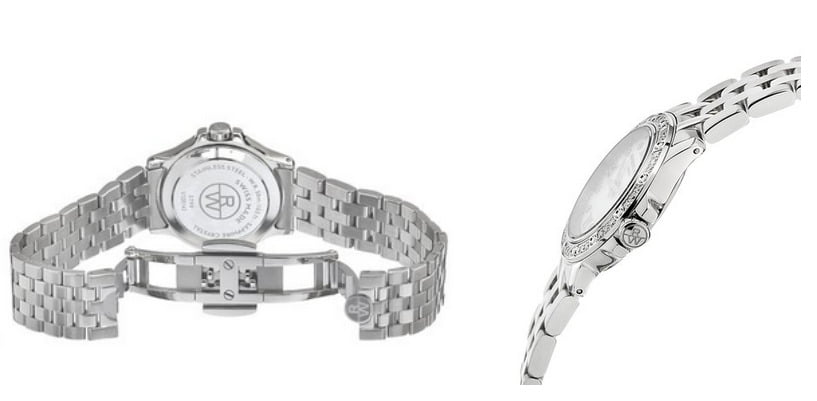 Using only the best stainless steel, real jewelry grade stuff here, the bracelet and dial and bezel of this watch shines and shimmers even in the dullest light. Combine that with the fact that every other piece of this watch (including the diamond accents) really helped to set things off significantly, and you have a tremendous timepiece on your hands (or, more accurately, your wrist).
Design aesthetic
As mentioned above, the overall design aesthetic of this particular classy watch would fall squarely in the feminine/masculine style that has become so popular today. Sure, it's going to the rather delicate as far as its "footprint" is concerned, but it definitely mimics the more masculine style of men's watches out there right now.

Accuracy of time movement
Using a Swiss quartz movement (and a fully analog display), you can expect ridiculously accurate timekeeping for years and years in the future.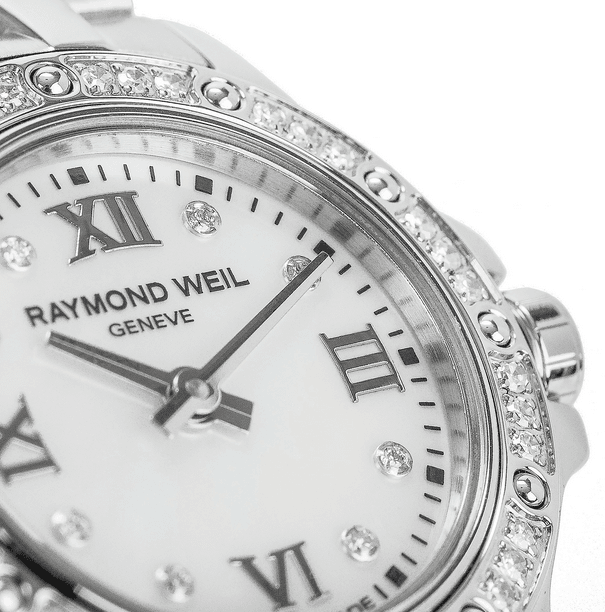 There's a reason why these Swiss quartz movements are used in most all modern luxury watches today, and you'll notice it the moment you slide this classy watch on.
Drawbacks
As far as drawbacks are concerned, there aren't all too many to speak of. After all, this watch uses protective (scratch proof) antireflective sapphire crystal dial window material, as a mother of pearl dial, and has 44 diamond accents across its face – it's a gorgeous watch through and through.