If you're someone who likes to go diving, you already know there's a lot of equipment needed. Amongst other things, you need a reliable watch, but not just any piece will do. You need one made for the sport. The best dive watches are not only waterproof, but able to fend off normal wear and tear and keep working despite the pressure you'll encounter. For helping finding this perfect piece, we've compiled a list of the top 5 best dive watches below.
Here's a Quick Comparison of the 5 Best Dive Watches
Top 5 Best Dive Watches Reviews 2022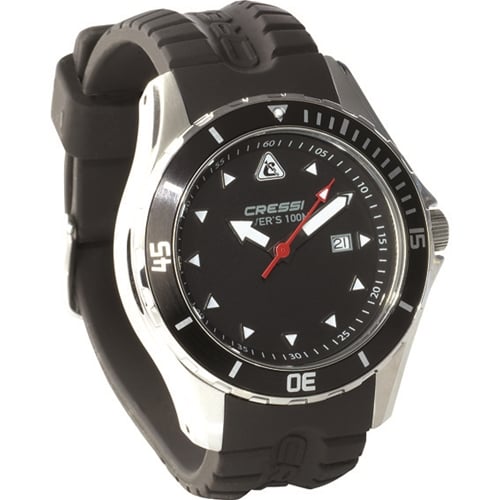 This watch not only looks great, it works even better! Thanks to the quartz mechanism below, the Cressi Manta can always be counted on to deliver perfect time, whether you're deep below enjoying your favorite pastime or at the office.
With fluorescent hands (hour, minute and second), you'll have an easy time getting the time, even if you're not in the best of light, which happens all the time with divers. There's also a date window as well. Plus, an unidirectional bezel is featured on the Cressi Manta, so you'll have an easy time tracking how long you've been on your dive for.
One look at this piece and you'll know it's ready for diving. The stainless steel case combined with this watch's scratch-resistant crystal face mean it's more than just a pretty piece to look at. You can dive to 330 feet with this one and not worry it won't work.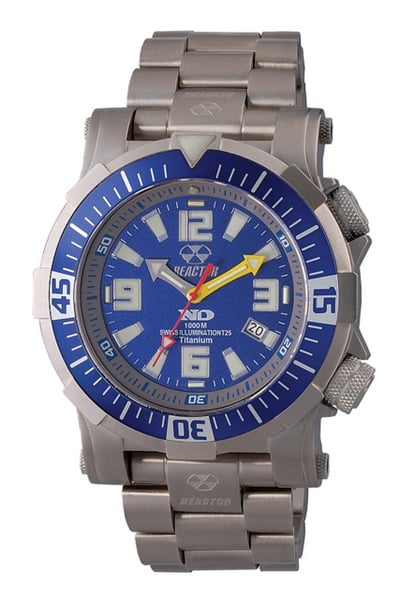 On the other side of the spectrum is the Reactor Poseidon Titanium LE. The casing on this beautiful watch is made from solid titanium, so corrosion is not going to be an issue. Speaking of durability, you'll notice that the band on this watch is attached with threaded screw bars of solid metal, increasing their strength dramatically.
To handle low light visibility, this watch comes with Tritium tubes on the hands and super-luminova material for the dial markings. So you can dive far from the sun and always know what time it is and how long you've been down for.
You can choose from a rubber strap or go with a titanium bracelet and comes with a Japanese automatic movement. Either way, it's packaged in a sturdy shell. Plus, this watch can hit depths of 3,300 feet without noticing, so you can really explore the waters below with this piece on your wrist.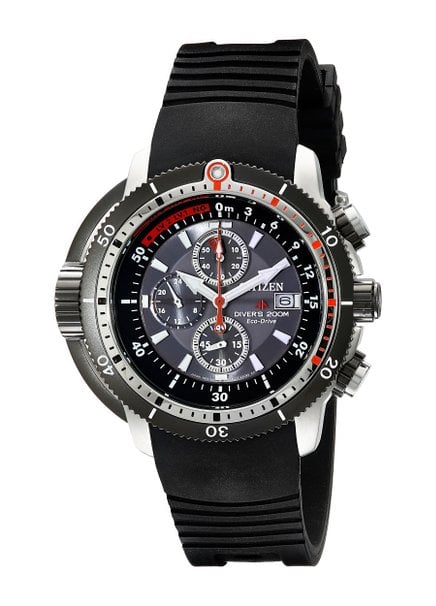 Here's another great candidate for best dive watch out there. It definitely brings a lot to the table.
The inner workings of this beautiful piece are protected thanks to screw back cases and a screw down crown. So you never have to worry about looking down for the time and seeing that a bunch of water had infiltrated your investment.
This watch has a beautiful crystal display, but the best part about it may be the fact that the mineral crystal component means bright sunlight won't cause a distracting glare. However, you'll welcome a little sun because the watch will draw off it for power. That being said, This citizen watch can just as easily charge itself from artificial light as well. So if you spend all your day in an office before leaving to go dive, that won't be a problem.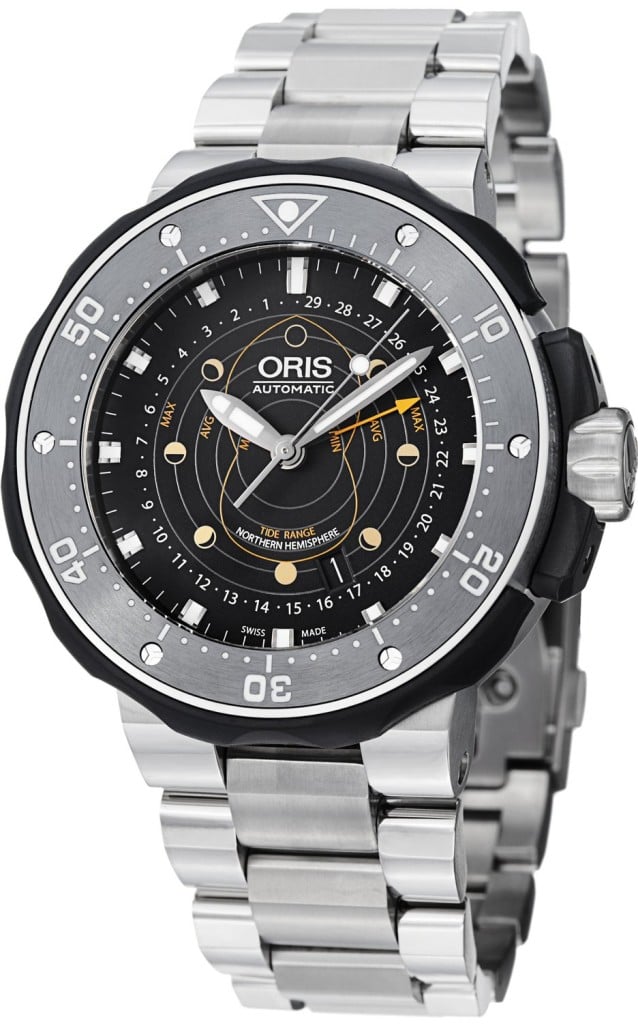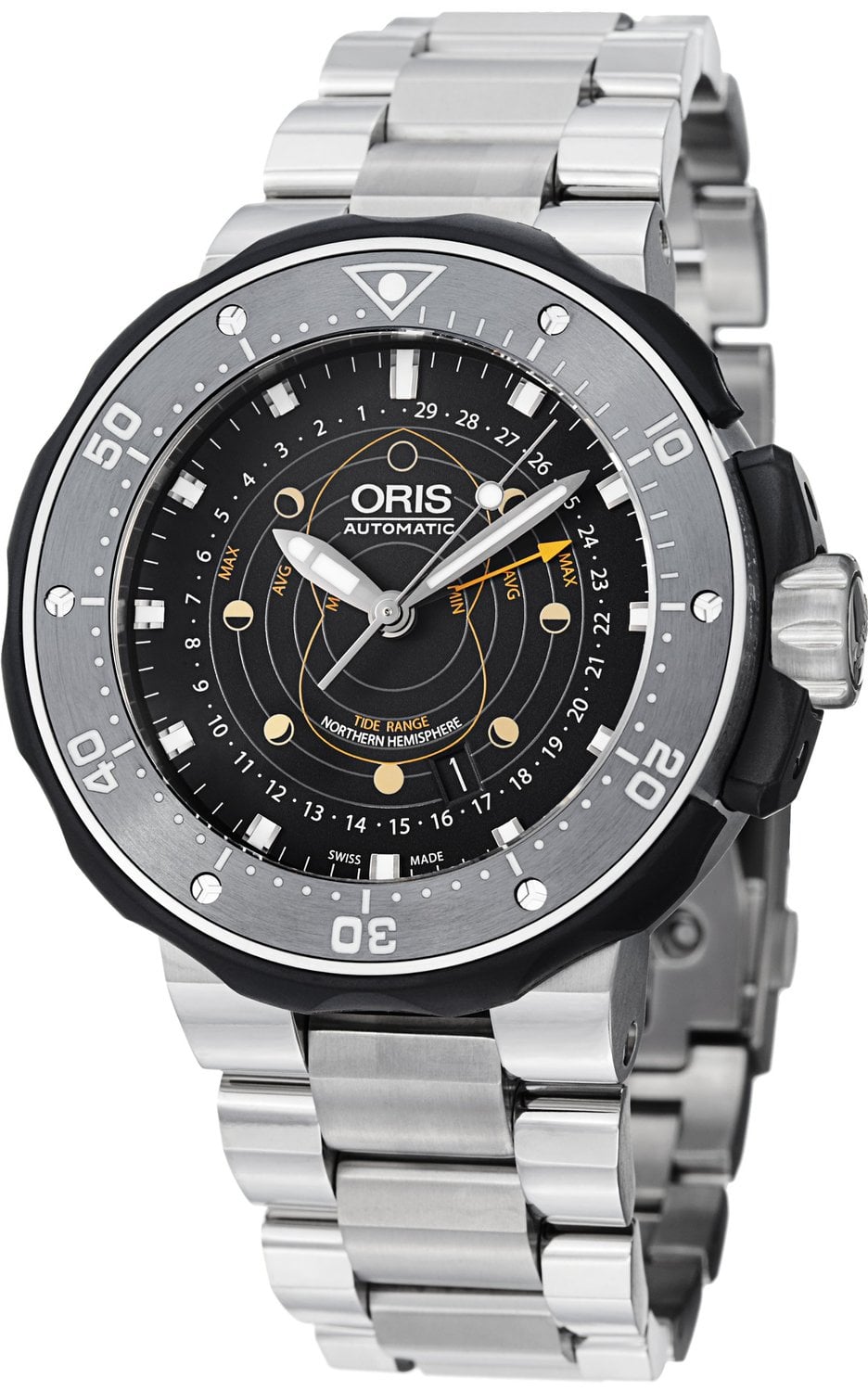 This watch really has thought of everything, right down to the meters-to-feet conversion scale Oris engraved in the back of it, so you can quickly calculate how far down you are.
You won't have trouble seeing the watch face either, thanks to Sapphire crystal being used and an anti-reflective coating. Comes with a swiss automatic movement and the case is made from titanium and has a ceramic bezel. This watch even has a helium release valve!
One look and you'll be able to tell this is a diver's watch: you get a tidal range indicator (you can choose whether it's for the northern or southern hemisphere) plus one for the lunar cycle.
Take this watch down to 3,300 feet without issue.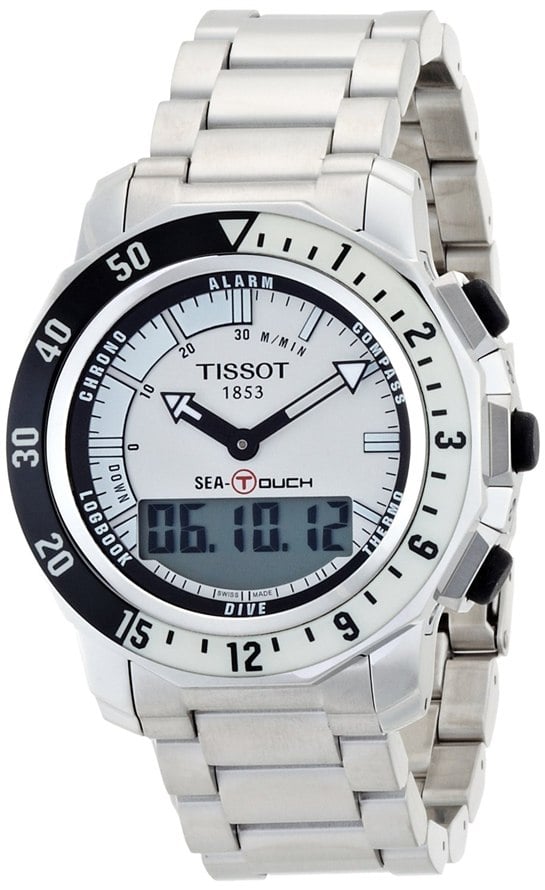 Here's another great watch that was designed with divers in mind. For one thing, the crystal technology utilized for this piece comes with touch-receptive technology. So you don't need to waste a lot of time trying to get what you need.
It also displays the depth, the temperature, has a digital chronograph, the calendar date, a logbook and compass available. This watch can go down to 330 feet without problem, thanks in large part to its stainless-steel casing and the sapphire crystal coating that makes it both anti-reflective and scratch resistant.
So if you like to dive, make sure your watch does too. All the pieces above are definitely more than game.