Looking for the best affordable watches for men? There are watches in every price range that are durable, aesthetically pleasing and will fit perfectly on any man's wrist. Instead of picking just one or two amazing watches, we decided to choose a variety of different watches that are perfect for you, or the man in your life.
Let's take a look at the best, affordable watches in 2022
---
5 Best Affordable Watches for Men: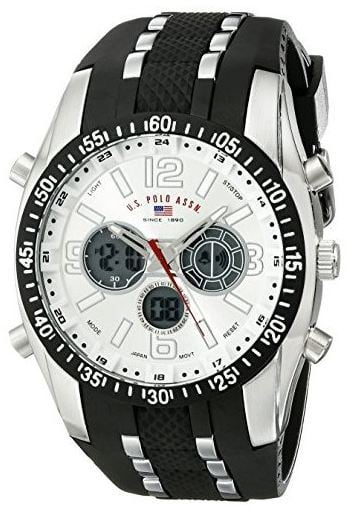 Meant for the athletic person and not as fancy as other models on our list, this watch features:
• Black and chrome colors
• Daily alarm
• Day and date
• Timer
• Back-light
• 30m water resistance
For the active man or for an everyday watch, this is a great choice.
---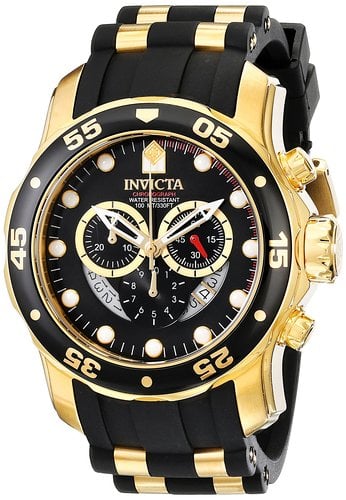 Probably the best, affordable watch on this list. Gold and black in color, this watch can be worn daily, or it would be the perfect choice for a fancy dinner.
This watch features:
• 100m water resistance
• Swiss quartz
• Protective crystal dial window
• Date
• Chronograph
The Invicta brand is simply one of the top in the world. Known for durability and craftsmanship, you'll be able to wear this watch daily without fear of it breaking.
Also Read: Invicta Watches Review
---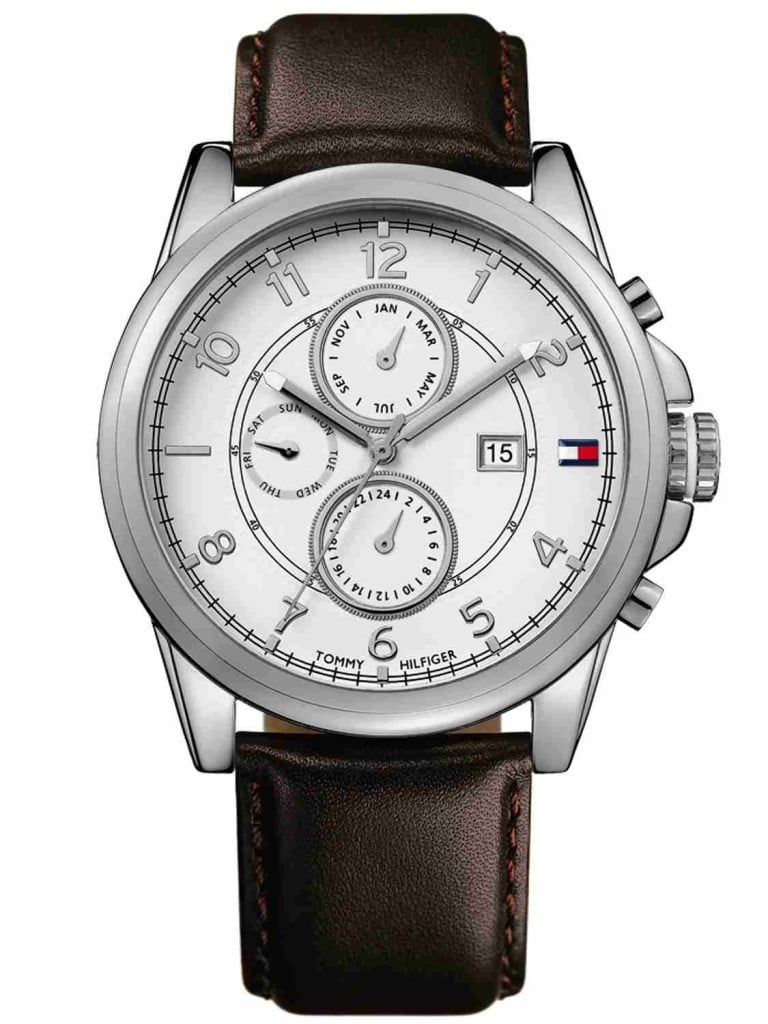 Simple and elegant. The Tommy Hilfiger Men's 1710294 is the best affordable watch in terms of aesthetics. This is not as fancy as our previous pick, but the beautiful leather strap and stainless steel bevel make this a beautiful timepiece.
This watch is also packed with features, including:
• Multiple sub dials
• Date window
• 50m water resistance
• Crystal dial window
• Analog display
Sub dials will display the month, day of the week and 24 hour time. This is a great option for anyone that wants a classy looking watch, yet an affordable option that won't break the bank.
---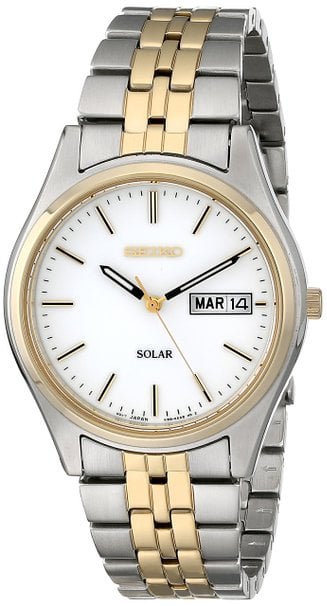 Elegant and beautiful. This Seiko model features a two-tone color, large dial, this watch can be worn daily or on special occasions. Known for their quality, Seiko watches can last for years or decades with proper maintenance and use.
This watch features some impressive features, such as:
• Quartz analog display
• Solar-cell electricity generated
• Fold-over clasp
• 30m water resistance
• Date and month window
Being a solar powered Seiko, you'll never have to worry about replacing the watch's battery – not for years at least. The only word of caution is that the solar cell can go bad, which will cost quite a bit to replace. Luckily, your watch will come with a factory warranty, so if it's broken upon arrival, you can simply ship it back.
---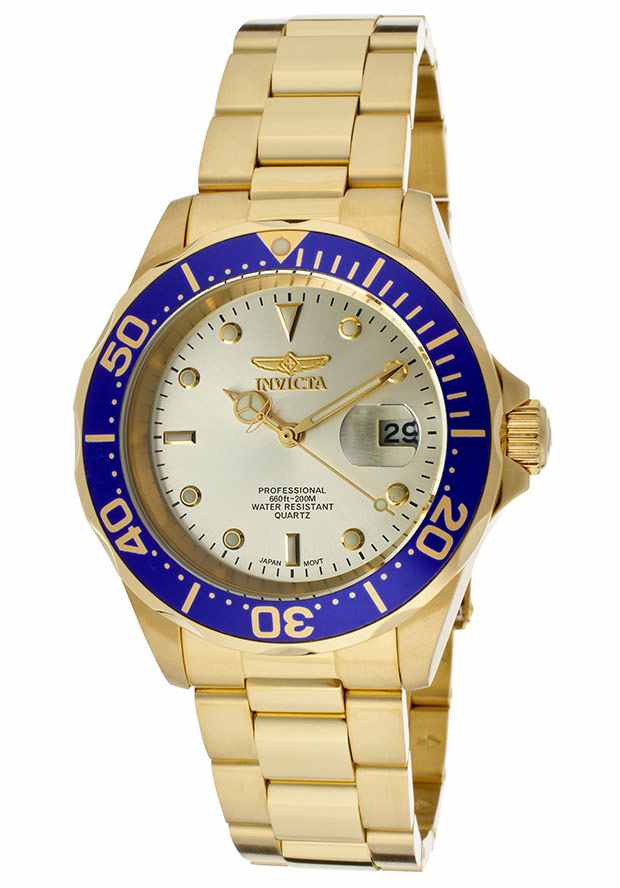 The second Invicta model to make our list. Also featuring the Pro Diver series. Featuring a gold ion-plated stainless steel and a blue bezel, this watch is stunning and costs so little that you can't afford not to buy it.
The 14124 features:
• Stainless steel case
• 18k gold plating
• Magnified date feature
• 200m water resistance
All Invicta watches also come with the company standard 1-year warranty. All watches in the Diver collection can be used for recreational diving. With this model, you'll be able to tell time at 200m below water.
We've outlined the best affordable men's watches on the market. Most of the watches we discussed are are simply the best in terms of aesthetics and affordability.