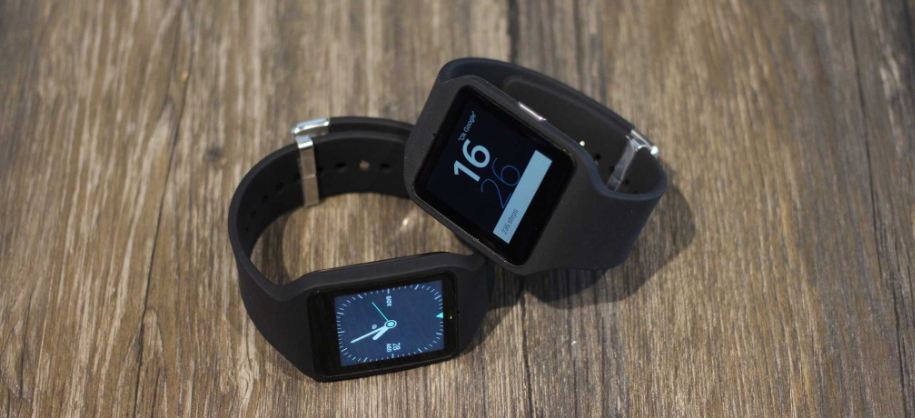 For those unfamiliar with the term, a "smart watch" or "smartwatch" is a computerized wristwatch that, depending on the model, can not only tell time, but run apps, do calculations, and act as a media player, thermometer, altimeter, barometer, GPS, or even a cell phone, able to make and answer phone calls.
Smart watches are basically tiny computers located on your wrist and the best of the best offer not just function, but lovely form as well.
Read: Android Smart Watch – The Ultimate Guide
However, because smart watch technology is still being explored, there are limitations and issues with every model. For this reason, it is important to do the research and select the best model for you.
---
Quick Comparison of the 5 Best Smart Watches:
| Smart Watch | Screen Size / Weight | Battery Life | Device Compatibility | Voice Recognition |
| --- | --- | --- | --- | --- |
| Pebble Steel | 1.27 In. / 1.97 oz | 5 -7 Days | iOS / Android | No |
| LG G Watch R | 1.3 In. / 2.1 oz | 3 - 4 Days | Android | Yes |
| Motorola Moto 360 | 1.56 In. / 1.7 oz | 1 Day | Android | Yes |
| Samsung Gear 2 | 1.63 In. / 2.3 oz | 1 - 2 Days | Samsung Galaxy Devices | Yes |
| Martian Passport | * / 2.5 oz | 5 - 7 Days | iOS / Android | Yes |
---
The Pebble Steel smart watch is one of the most popular models currently on the market.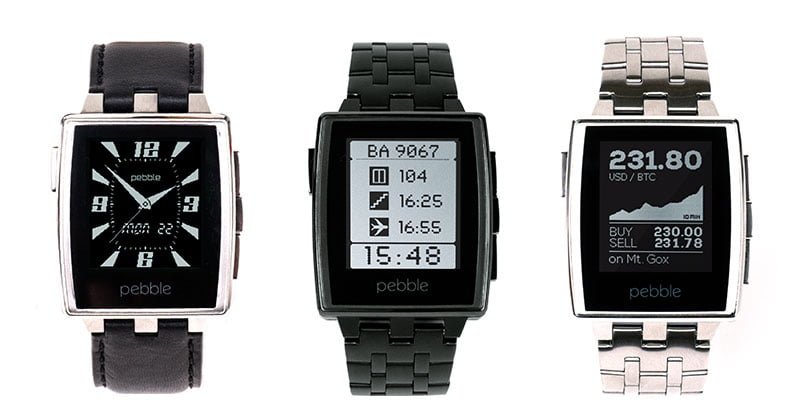 Pros
• Compatible with both Android and iPhone
• Water-resistant to 165 feet
• Customizable, with over 1000 watch faces from which to choose
• Hundreds of free apps available
• Syncs with fitness apps, like RunKeeper
• Solid steel design, which is resistant to corrosion
• Gorilla glass, LED-backlit screen is easy to read and incredibly durable
• Comes in brushed stainless and matte black finishes
• Has a more attractive and less-clunky design than most smart watches
Cons
• A little expensive
• Can only have 8 apps at a time
• No voice control
---
The LG G Watch R is quickly becoming popular, as it is a great smart watch choice for people who do not necessarily want to look like they are walking around with a computer strapped to their wrist; the design is more like that of a traditional watch. (Check out the video here to see the watch in action)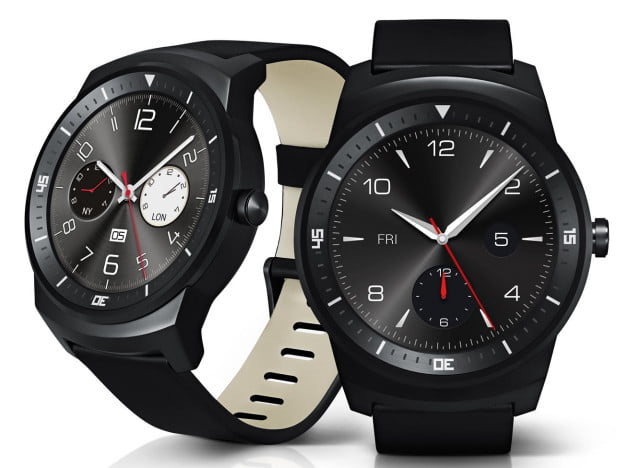 Pros
• Looks like a classy, traditional watch
• Lightweight
• Well-built unit made of stainless steel
• Comes in silver and black
• Includes the same types of features as most smart watches do, but also includes a heart rate monitor and barometer, which are rarer features.
• Performance is excellent and the hardware is solid.
• Superb battery life—can go for at least 3 or 4 days before needing a charge
• Display is so clear and crisp that when it is in regular watch mode, it looks like a real, traditional watch.
• Comes with Android Wear
Cons
• It is currently the most expensive smart watch on the market.
• Not very water resistant—it can only be submerged in 1 meter of water for up to 30 minutes.
• Quite large—some women may find it too big for their wrists.
---
The Moto 360 is the LG G Watch R's main rival and it is indeed a worthy contender. Featuring an equally sleek design that also does not look like a wristbound computer, the Moto 360 is cheaper than the LG but also presents its own drawbacks.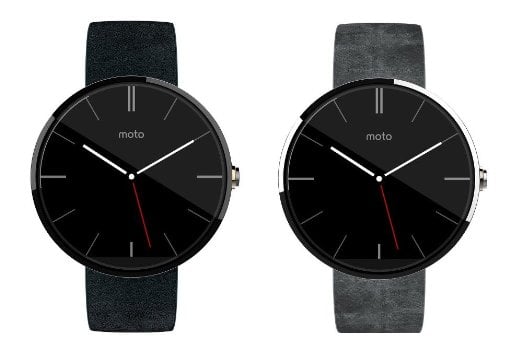 Pros
• Features Android Wear
• Has an ambient light sensor and automatically adjusts brightness; the watch is also visible in the daylight, unlike most cell phone, tablet, and smart watch screens.
• Has a creative selection of watch faces
• Comes with leather or steel straps and both are of high quality.
• Protected with Gorilla Glass
• Responds to voice commands
• Tracks health and fitness
Cons
• Battery life is usually only about a day; depending on how much it is used, it may or may not make it that long.
• Price: even though the Moto 360 is cheaper than the LG G Watch R, it will still set you back $300
• Some animations are sluggish
• Inefficient processor
• Part of the bottom screen is cut off, as that is where the ambient light sensor is located.
• It is very large; like the LG G Watch R, it may have a hard time appealing to women or men with smaller wrists.
---
Out of all of the smart watches available, the Samsung Gear 2 is probably the one that acts most like a phone, though that feature is definitely something that should be improved.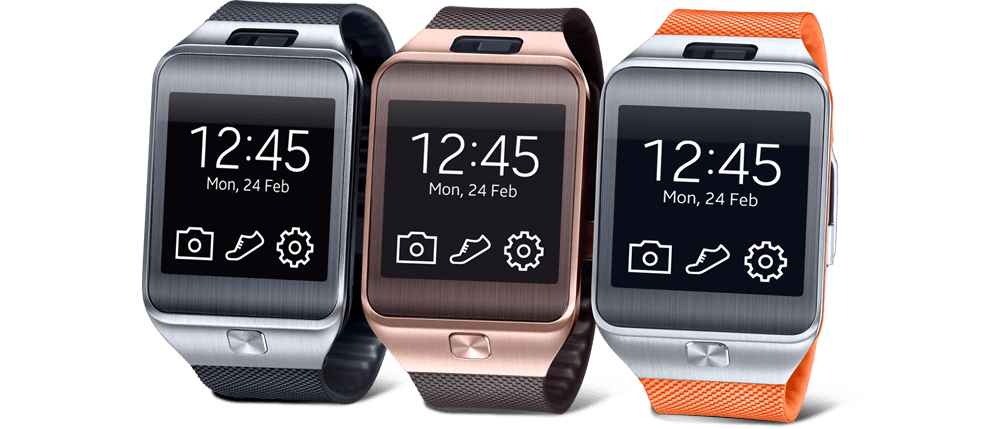 Pros
• Gorgeous color display
• Thin, light, and comfortable to wear
• Strap is changeable and the unit works with any standard 22mm watch strap.
• Includes a camera and a way to control entertainment systems
• Users can make and receive calls from their wrist, but the call quality leaves something to be desired
• Battery life is acceptable, and the unit can last at least up to two days
• Metal bands come in orange (pictured), black, and grey.
• Can use the S Voice feature to look up information
• Built-in heart rate monitor
• Price is lower than other smart watch offerings, although it is still rather high.
Cons
• Interface is uninspiring and can be clunky and tedious
• Can't do much with your notifications, other than see the first few lines of messages and emails.
• Is fairly large in size and may be unpopular with people who have smaller wrists.
---
The Martian Passport offers users a little of both worlds, mixing traditional watch with an analogy dial and high-tech functionality into a timepiece that is slick with old-school flair. The OLED display is located below the analog watch and gives one line of information at a time.
Pros
• Mainly useful for screening calls and texts.
• Has a voice function that enables the user to make and take calls from their watch
• Connects with Android Voice and Siri
• Works with iPhone and Android
• Attractive, well-made, and looks like a substantial watch, not a space age toy
Cons
• Doesn't store music
• It is not a fitness tracker
• Not as functional as other smart watches
• Price—the Martian Passport offers less and costs just as much or more than other smart watch models.