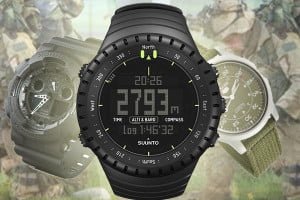 Are you a watch enthusiast or a history buff? If yes, then you might be interested in the fascinating world of military watches. Military watches have been around for centuries, and they have been a vital part of soldiers' lives. These watches were designed to withstand extreme conditions, including shock, water, and dirt, and were made to keep accurate time in the most adverse situations.
Military watches have come a long way since their inception. They have evolved over time, becoming more accurate, durable, and stylish. In this article, we'll explore the history and evolution of military watches, from their humble beginnings to the modern era.
The Early Days of Military Watches
The first military watches were invented in the late 19th century, during the height of the industrial revolution. The watches were designed for military officers and were often worn on the wrist or carried in a pocket. These early military watches were simple, with no complicated features, and were made to keep accurate time in the field.
The First World War brought about a significant change in military watches' design, as soldiers needed watches that could withstand the harsh conditions of the battlefield. During this time, wristwatches became more popular than pocket watches, as they were easier to read and access. The watches' cases were made of durable materials such as steel and brass and were designed to be water-resistant and shock-resistant.
During the Second World War, military watches became even more important, as they were used to coordinate military operations and keep accurate time. Many watch companies, such as Omega, Rolex, and Longines, supplied watches to military personnel. These watches had luminous dials that glowed in the dark, making them easier to read in low light conditions.
The Evolution of Military Watches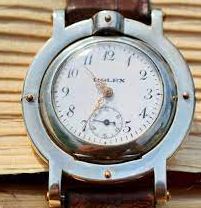 After the Second World War, military watches continued to evolve. The watches became more accurate and reliable, and new features such as chronographs and alarms were added. Many of these watches were designed for specific military units, such as pilots, divers, and special forces.
In the 1960s, the Vietnam War brought about a new wave of military watches. These watches were designed for soldiers fighting in the jungle, and they were made to be lightweight, durable, and water-resistant. One of the most popular watches of this era was the Benrus Type I Class A watch, which was issued to American soldiers in Vietnam.
In the 1980s, digital watches became popular, and military watches followed suit. These watches were more accurate than their mechanical counterparts, and they had features such as alarms, timers, and backlighting. One of the most iconic military watches of this era was the Casio G-Shock, which was designed to be shock-resistant and water-resistant.
The Modern Era of Military Watches
Today, military watches are more advanced than ever before. They are designed to be accurate, durable, and stylish, and they have features such as GPS, heart rate monitors, and Bluetooth connectivity. Many of these watches are designed for outdoor enthusiasts and

adventurers, but they are still used by military personnel around the world.
Some of the best military watches on the market today include the Garmin Tactix Delta, the Suunto Traverse Alpha, and the Casio Pro Trek. These watches are made to withstand extreme conditions and are packed with features that make them ideal for outdoor activities such as hiking, camping, and hunting.
Conclusion
Military watches have come a long way since their inception. From their humble beginnings as simple timekeepers to their modern-day counterparts with advanced features, military watches have evolved over time to become an essential tool for soldiers and outdoor enthusiasts alike. These watches are not only functional but also stylish and perfect for everyday wear.