I always like to go through Christie's catalogue before the auction and find some intriguing watches that might otherwise get overlooked. One of the lots I have chosen for you is an amazing American watch by Gene Clark. I hear the warning bells going off. Who is Clark and how come I haven't heard of him if he's so great? And, are you sure an American can qualify as a superb watchmaker? This must be a joke, right? Actually, not.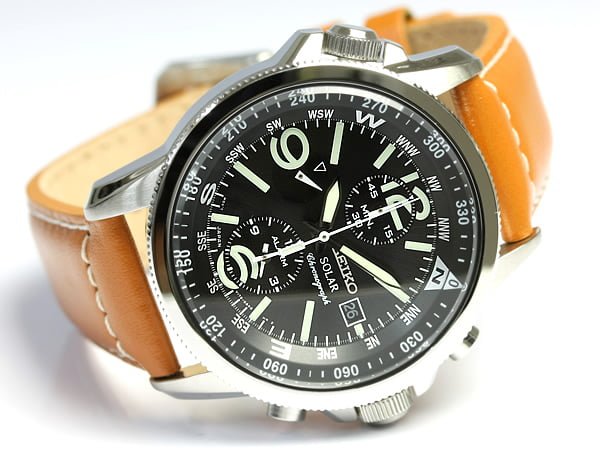 Gene Clark exemplified American watchmaking at its best. We're not talking E. Howard, Waltham and Elgin. That was kid's stuff in comparison to Clark. He ranks up there with the likes of George Daniels in that he made everything, and I mean everything, by hand using old tools and ordinary watch and clock making equipment. We're talking balance springs, plates, dials, hands and jewels, yes jewels! Not even the big brands can claim that feat.
If you think this watch resembles the work of Breguet or George Daniels, then Clark is certainly smiling from his heavenly watchmaking bench. He was the first American watchmaker to make a tourbillon in the style of Breguet, a man whose work greatly influenced him.
Number 7, as the watch is known, is the final piece in a total production of just seven tourbillons over Clark's lifetime. It's a tourbillon with constant force escapement, two rare elements coming together. Any precision freak will go crazy over the Earnshaw-type chronometer escapement with Peto Cross detent. Together the carriage of the tourbillon and the escapement consist of over 80 parts. It took 4000 hours and almost four years to develop and complete this masterpiece.
Not only is number 7 technically sophisticated but also it's very beautiful. The movement layout with the two barrels is symmetrical and pleasing to the eye and the blued screws just pop against the gilt finish. Exemplifying the  detailed craftsmanship of Clark, the unique sunburst pattern on the engine-turned dial was done on a machine designed by him. The case is composed of Clarks' special 19K gold alloy, a true beauty with engraved floral and foliage decoration and engine-turned gold center. Lynton McKenzie who is considered one of the finest gun-engravers, is responsible for the engraving, the only part of the watch that isn't from Clark's hand.
Before becoming a full-time watchmaker in 1976, Clark restored antique sporting guns and was a gun lock maker, which means he made the mechanical system responsible for firing the gun and afterwards ejecting the spent round while loading a new round. He started his education like most talented watchmakers by restoring fine, complicated watches.
Clark certainly flew under the radar. How or why certain talented watchmakers break out to become stars is a result of luck and timing. Unlike F.P. Journe or George Daniels, Clark never had a sponsor, which is a great shame. The estimate of this exceptional pocket watch reflects the fact that many collectors haven't heard of him. It's embarrassingly low, in my opinion.
Just think if this amazing piece came from the workshop of a Patek Philippe or George Daniels. We would probably be looking at close to a seven-figure estimate. Clark isn't recognized at this moment in time for his talent. However, for the savvy collector Number 7 is an amazing find, like discovering an overlooked gem at a flea market and buying it for a song. And who knows what history will make of Clark's work. Read some wonderful information on Clark at the site Tempered-Online here.
View the lot here.
Estimate: $39,000-61,000